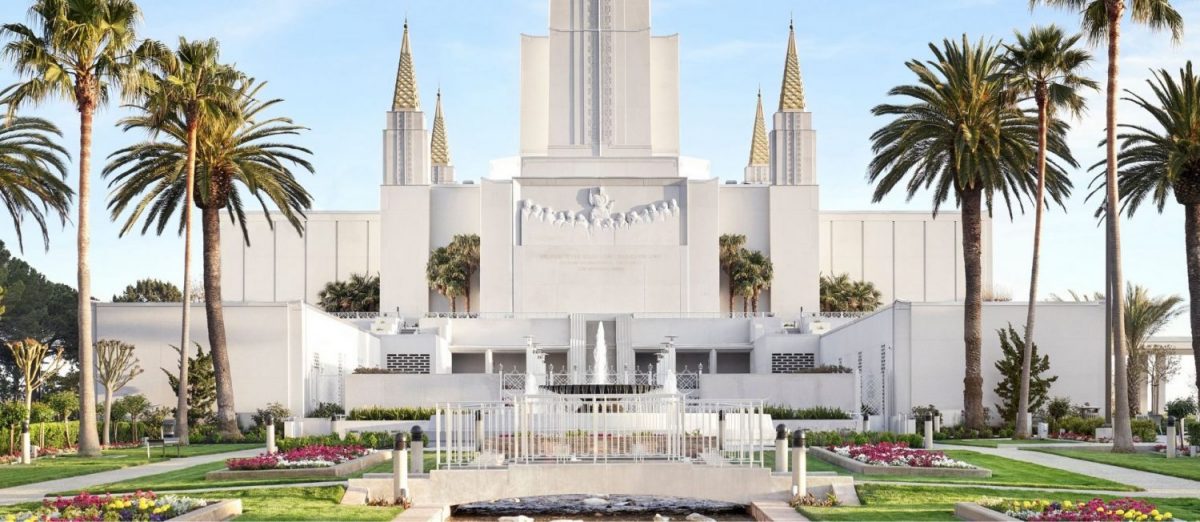 The Oakland Temple is more than just a bright building at the top of a hill. The Temple Hill complex consists of a variety of buildings and activities that are open to everyone. From beautiful sunsets to inspiring performances, there is always something for you to do. All activities are family friendly and open to the public. Only members are allowed within the temple itself, but you're welcome to come worship with us, explore your family's ancestry, and enjoy beautiful works of art.
Take a guided tour with one of our friendly volunteers. On the tour, you'll get an inside view on the best views, enjoy the peaceful reflection pool and fountains, be guided through interactive displays, and have an unforgettable experience with Thorvaldsen's Christus.
Learn the best places for selfies and photo shots, the top 3 views of the Temple, the Billion Dollar View of Oakland, and San Francisco Bay.
Tours available in 10+ languages.
We create inspiring experiences that bring joy to all people as they discover, gather and connect their family—past, present and future.
Experienced research specialists provide a personal experience to help you discover your ancestors and grow your family tree.
The Oakland FamilySearch Library is a free community resource to the Bay Area, and everyone is welcome to  use it. The best part of this service are the well-trained, kind, and helpful volunteers who are eager to assist you in achieving your family history goals.
Everyone is welcome to attend our Christian services. Church is a time to focus on worshipping God and loving our neighbors.
What we learn at church gives us guidance on how to follow God, improve our spirituality, and live better lives. You can be uplifted by fellow believers and by the opportunity to serve and worship.
You're invited to gather with us to sing hymns, hear sermons, and learn more about the Savior, Jesus Christ. Worship services are available in over 5+ languages.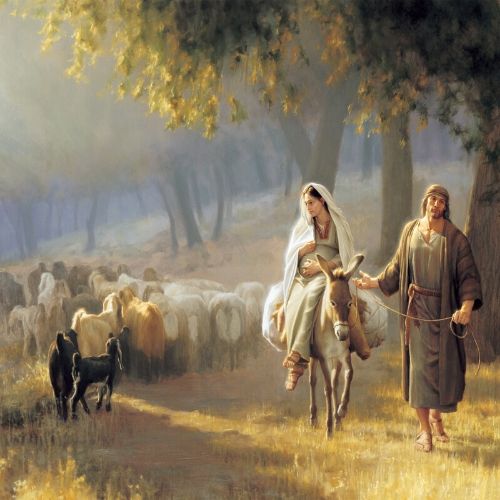 Learn About Christ Through Art
Temple Hill features rich paintings, beautiful murals, and inspiring statues. You can find this art featured in the gardens, buildings, and Visitors' Center.
The Visitors' Center features a carefully curated collection of paintings and exhibits that inspire the mind and uplift the soul. If you do anything at Temple Hill, you simply must experience the awe of Thorvaldsen's Christus, a magnificent 11-foot statue of the Savior.
You get to spend a moment reflecting on the majesty and wonder of God's creations as you listen to the words of Christ.
The Temple Hill gardens are truly fascinating. The 18.1 acres are adorned all year long with 100,000 plants and 30,000 flowers of about 100 different varieties.
Come visit the highly rated botanical gardens at Temple Hill. Visitors are welcome and admission is free. Our professional gardeners take exceptional care to make sure these sacred grounds are well cared for and look beautiful for all who come.
The gardens are intended to be a peaceful place for resting, pondering and wholesome recreation.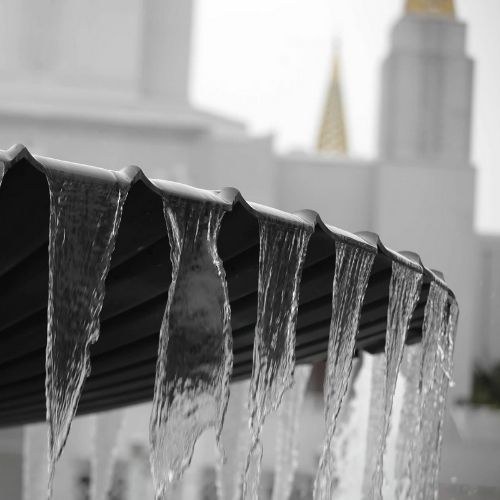 Experience the Calming Fountains
You will feel peace as you stroll along the pathways to experience the smell of thousands of flowers, hear the running water from the stream flowing from fountain to fountain. As you approach the Temple and go inside the front entrance you will experience the calming effect of the reflection pool, its eight pillars and the waterfall coming from the Roof Garden.
In the center of the gardens are two magnificent fountains and a man-made river that stretches the length of the grounds.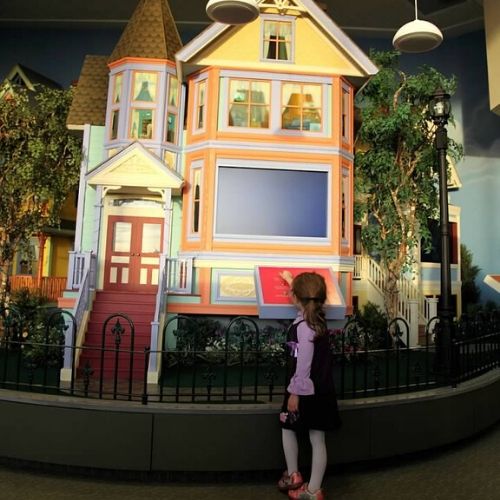 Interactive Exhibits & Videos
Enjoy over 18 interactive exhibits that are fun and family friendly. Each exhibit helps families learn about God's Plan, Prayer, and other uplifting experiences.
In addition to exhibits, there are 100+ videos for families to enjoy. Videos and interactive exhibits are available in multiple languages.
Enjoy exploring the Temple Kiosks that give you a digital, interactive experience. In addition to the kiosks, there are 3D models of temples built throughout the Bible and in modern times. You can also learn more about the Oakland Temple, its history, and more about how it serves as a spiritual beacon to the San Francisco Bay.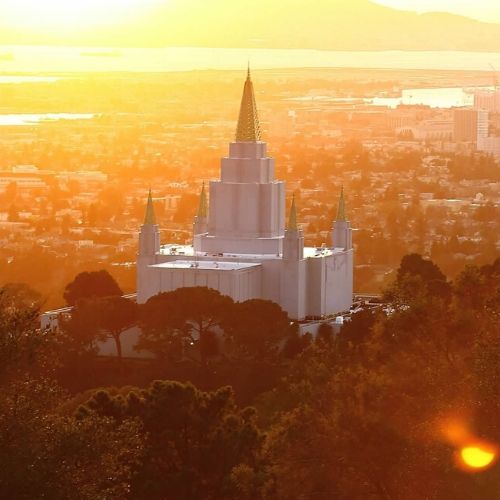 Temple Hill is considered by many to be the best view of the bay, and by far the best place to watch the sunset. Enjoy the peace of the gardens, the flowing fountains and the great views of the bay. Some refer to the view from Temple Hill as the "Million Dollar View" of the Bay Area.
Ask the volunteers in the Visitors' Center about the best spots to get a great view.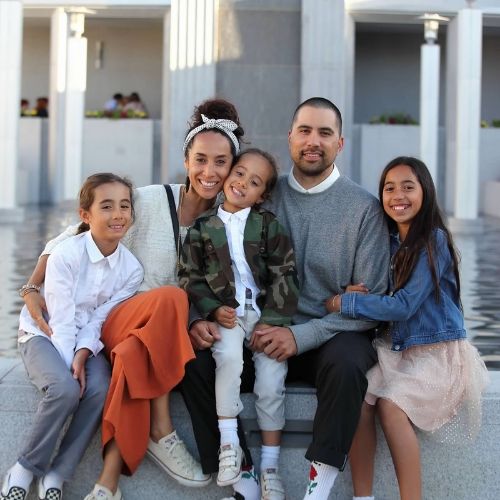 Stunning architecture, amazing views, beautiful gardens, and flowing fountains make Temple Hill a hot spot for photography. It is a great place for seflies, group photos, family portraits, and special events. You're more than welcome to take pictures and video.
Photographers are welcome to use the grounds for photoshoots. There is no entrance fee or photography fee. We ask that photographers and their groups follow guidelines for expected behavior. Please contact the Visitors Center volunteers for more details regarding drone usage on Temple grounds.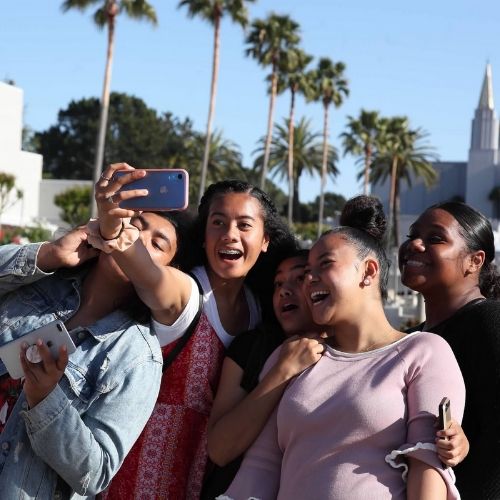 Performances, Devotionals, and Events
Visitors are welcome to come to events. Most events are free to enjoy and are fun for the family. Temple Hill is part of The Church of Jesus Christ of Latter-day Saints.
We host Christian events, concerts, performances, devotionals, and musicals along with our Sunday Worship Services. Some events, such as the Lamb of God performance, are done in collaboration with local Oakland Christian churches and organizations.