Visitors' Center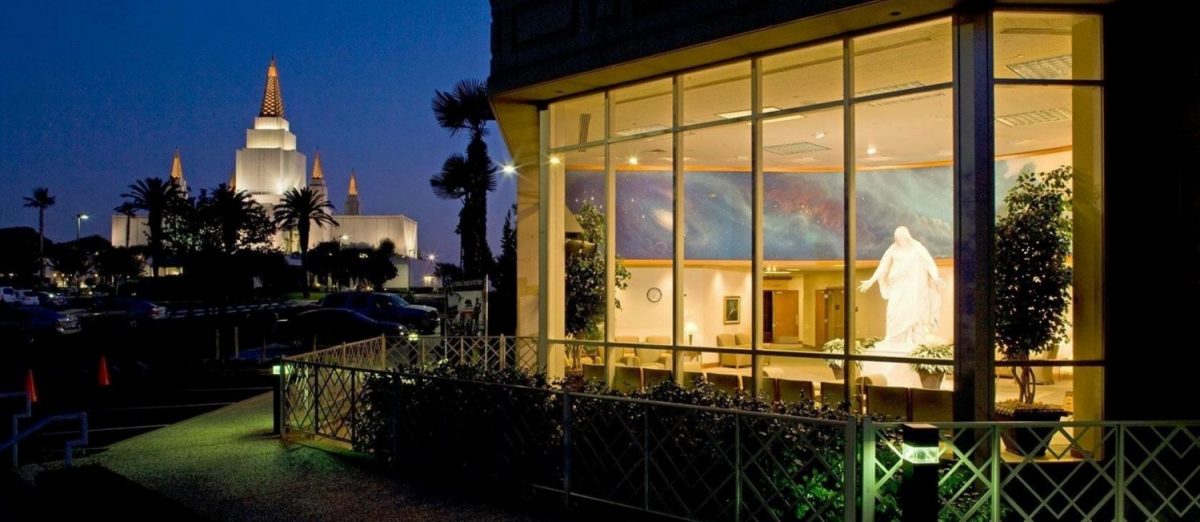 This article was contributed by a local member of The Church of Jesus Christ of Latter-day Saints. The views expressed may not represent the views and positions of The Church of Jesus Christ of Latter-day Saints. For the Church's official site, visit churchofjesuschrist.org.
Temple Hill Visitors' Center
4766 Lincoln Avenue, Oakland, CA 94602
Monday: 6PM-9PM
Tuesday-Sunday: 9AM-9PM
Personal and Group Tours Available
Virtual Tours Available
Free Parking. Free Wi-Fi.
Clean Restrooms and Water Fountains
The visitors' center features clean restrooms, free parking, and cold water fountains so you can refresh yourself while visiting the Temple Hill grounds.
You will be greeted by our kind and helpful missionary tour guides. They are volunteers that come from all around the world to give service to you and your loved ones. They collectively speak over 10 different languages, so just ask them if you have a certain language you feel most comfortable conversing in. These missionaries are expert guides who will help you have a personalized and unique experience at Temple Hill.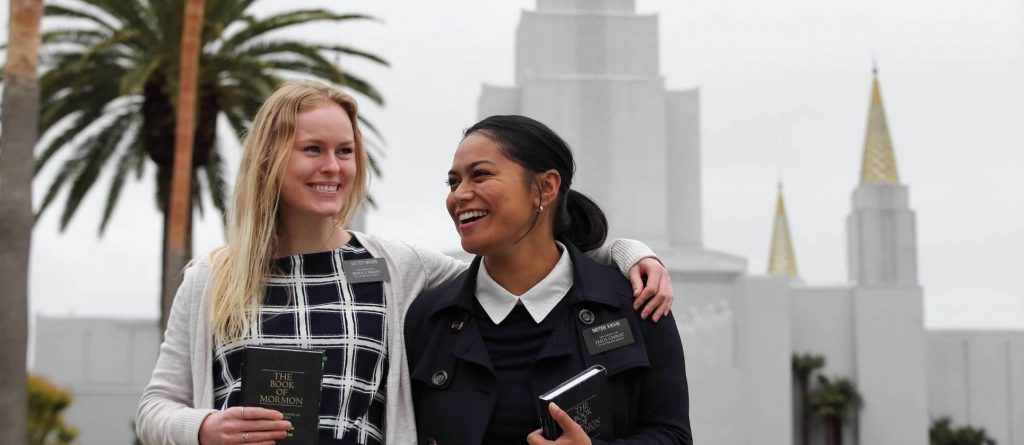 Take a guided tour with one of our friendly volunteers. On the tour, you'll get an inside view of the best things to do, enjoy the peaceful reflection pool and fountains, be guided through interactive displays, see the best views of the Bay, and have an unforgettable experience with Thorvaldsen's Christus.
Learn the best places for selfies and photo shots, the top 3 views of the temple, the "Million Dollar View" of Oakland, and San Francisco Bay.
Tours are available in 10+ languages.
What's Inside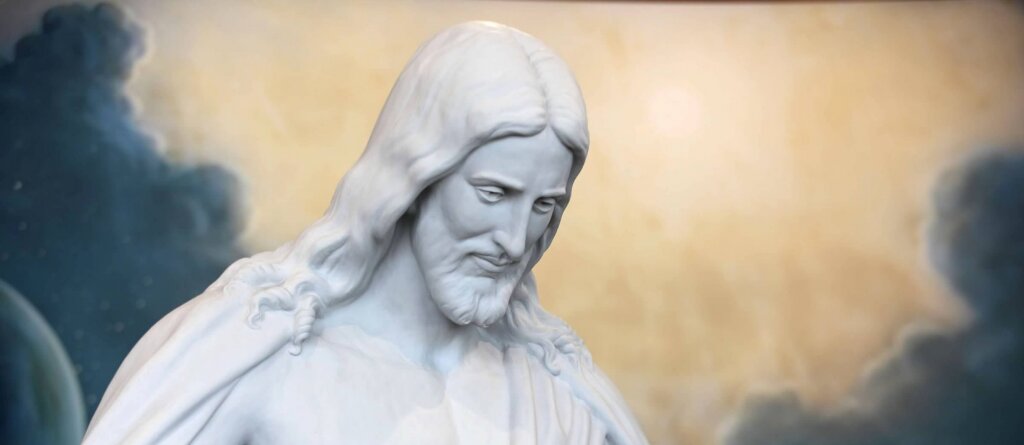 The first thing you will see when entering the visitors' center is a spectacular statue of Christ. While standing at the feet of Christ, you can listen to a beautiful 90-second narration of the Savior's teachings from the scriptures. The narration is available in 30+ languages. It is truly a unique and faith-building experience.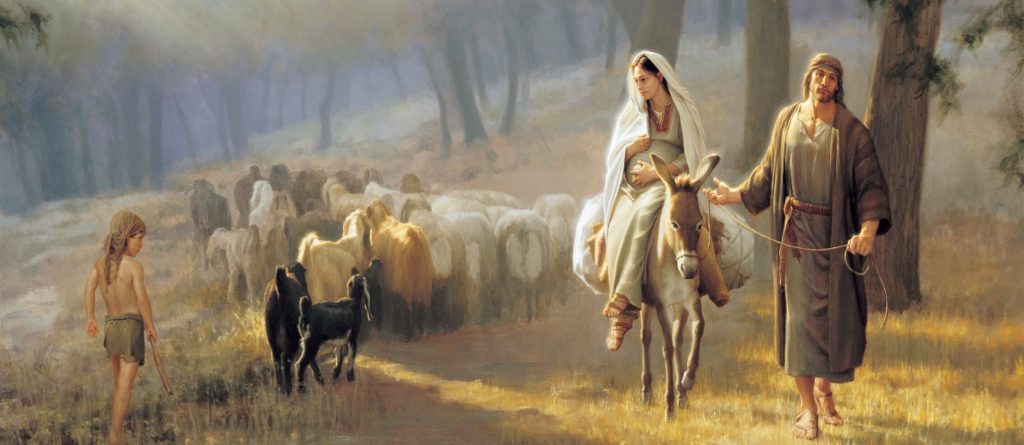 Works of art depicting Christ at different moments in His ministry to the world line the walls of the visitors' center. As you walk through, you'll gain a greater appreciation and understanding of the life Christ lived.
Learn about God's Plan as you walk you through a family's life journey. This experience shares with you the purpose of life as understood by The Church of Jesus Christ of Latter-day Saints.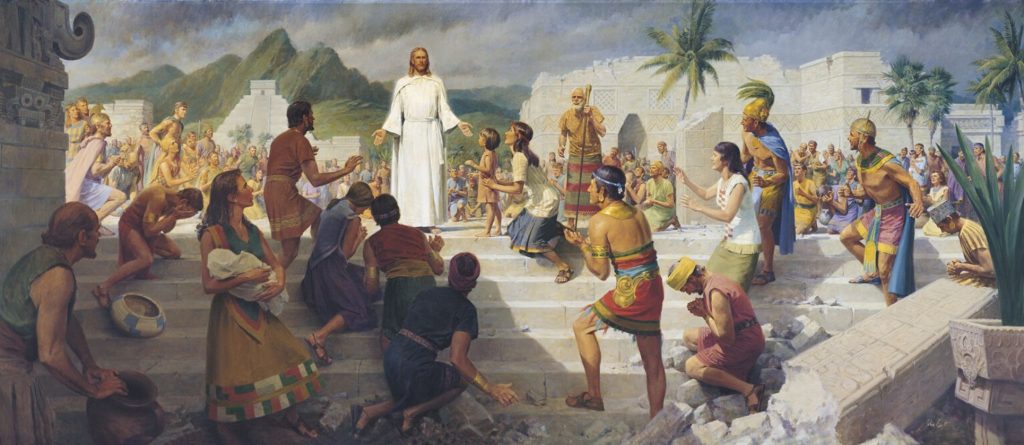 Have an experience with The Book of Mormon: Another Testament of Jesus Christ. Learn about the blessings to all who read it. You can ask your missionary guide for a free copy, either printed or digital. The Book of Mormon is available to you in 110+ languages.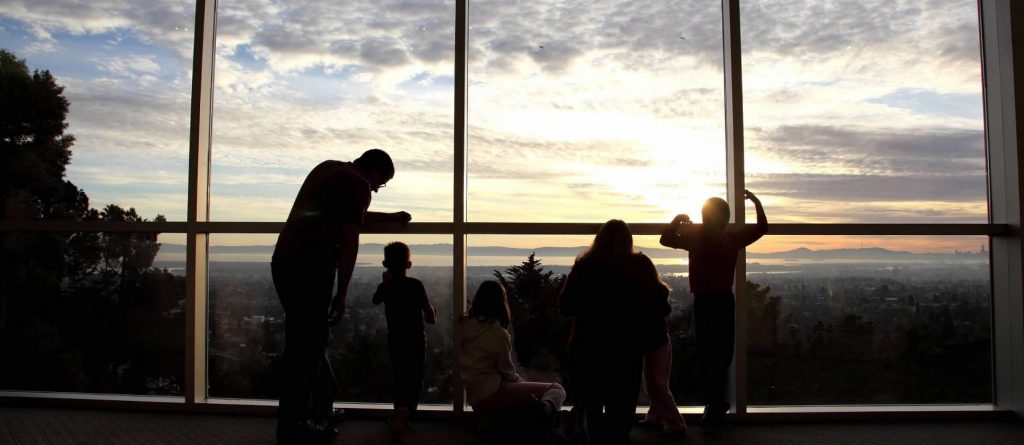 There is also an amazing view of the San Francisco Bay and Oakland Bay areas from this part of the visitors' center. Many visitors call this the "Million Dollar View."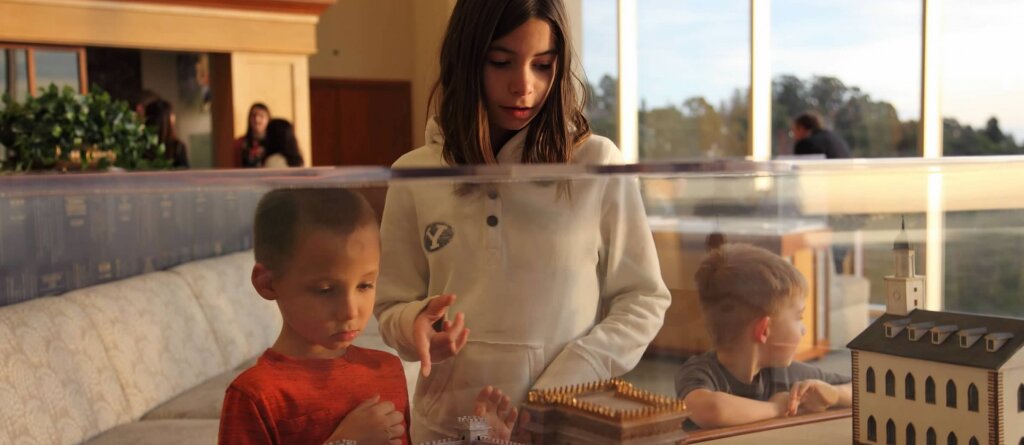 Enjoy exploring the temple kiosks that give you a digital, interactive experience. Learn about temples and their purpose and how they bring value into the lives of those who follow Jesus Christ and His teachings. In addition to the kiosks, there are 3D models of temples built throughout the Bible and in modern times. You can also learn more about the Oakland Temple, its history, and more about how it serves as a spiritual beacon to the San Francisco Bay.