When Was the Oakland Temple Built?
This article was contributed by a local member of The Church of Jesus Christ of Latter-day Saints. The views expressed may not represent the views and positions of The Church of Jesus Christ of Latter-day Saints. For the Church's official site, visit churchofjesuschrist.org.
The Oakland Temple was completed and made operational on November 19, 1964. It was the 13th operational temple in the world. It recently went through some major renovations that were completed in 2019.
On January 23, 1961, the plans for the Oakland temple were announced by David O. Mckay, the Prophet of The Church of Jesus Christ of Latter-day Saints. The grounds were broken on May 26th, 1962.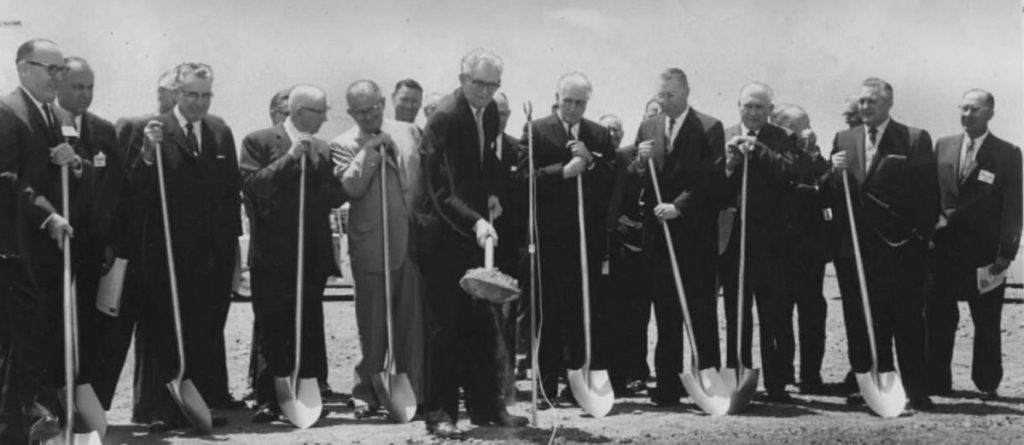 Temple Hill
The Temple resides on an 18.3-acre lot, within the Oakland Hills, which The Church of Jesus Christ of Latter-day Saints purchased in 1942. The first building located on the lot was the chapel, an auditorium, and a large cultural hall, called the Inter-Stake Center (ISC). This space is used for large Latter-Day Saint (Mormon) Gatherings. This was followed by the temple and later the visitor center.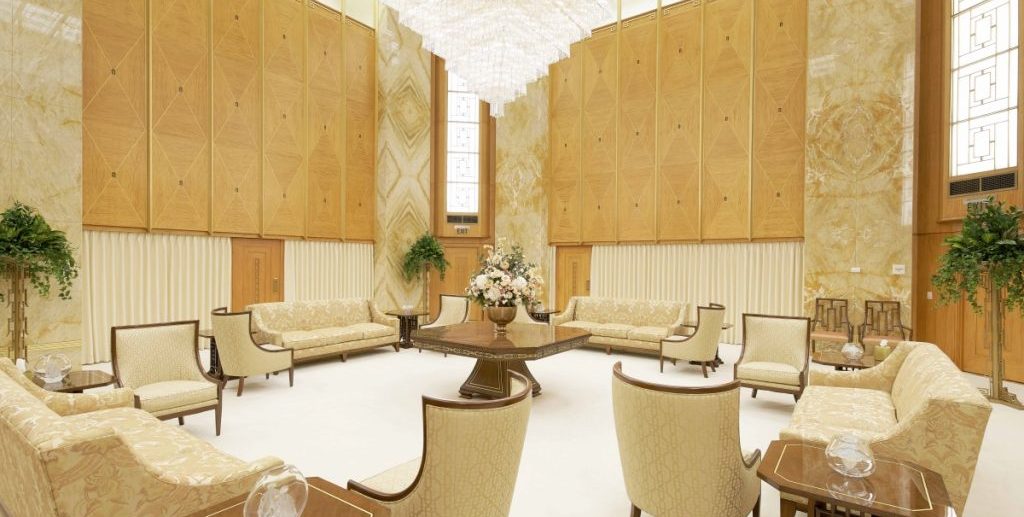 The Inspiration
The Oakland Temple was designed by Harold W. Burton, who had the dream to celebrate the modern world by building a Latter-Day Saint Temple without any windows. Burton desired to make the Oakland Temple demonstrate the beauty of the modern world, such as air conditioning, heating, and artificial lighting.
The building's shell is completely constructed with cement, having no windows until this recent renovation.
Burton was inspired by the cultural influence which surrounded the Bay Area. The Temple's five spires are based from Asian architecture. This approach is also noticeable in the upturned roofs and railings. Even the paintings which depict stories from, The Book of Mormon, are painted in an Eastern technique. The purpose of this was to match the Bay's unique history and style.
Temple Hill Now
Some residents in the Bay Area refer to the Oakland Temple as the "mormon temple" or "Oakland's Disneyland". Local members of The Church of Jesus Christ of Latter-day Saints know it simply as the Oakland Temple, though members often refer to the complex of buildings as Temple Hill.
Now claiming the title, "Beacon of the Bay," the Oakland Temple lights its way for many. It is a source of inspiration and hope to many members of the Church of Jesus Christ and friends alike. This temple has carved its mark into the Oakland history.
Click here for more information about the Temple.
Or you can book your tour when the grounds re-open.