Temple Hill: World Culture Day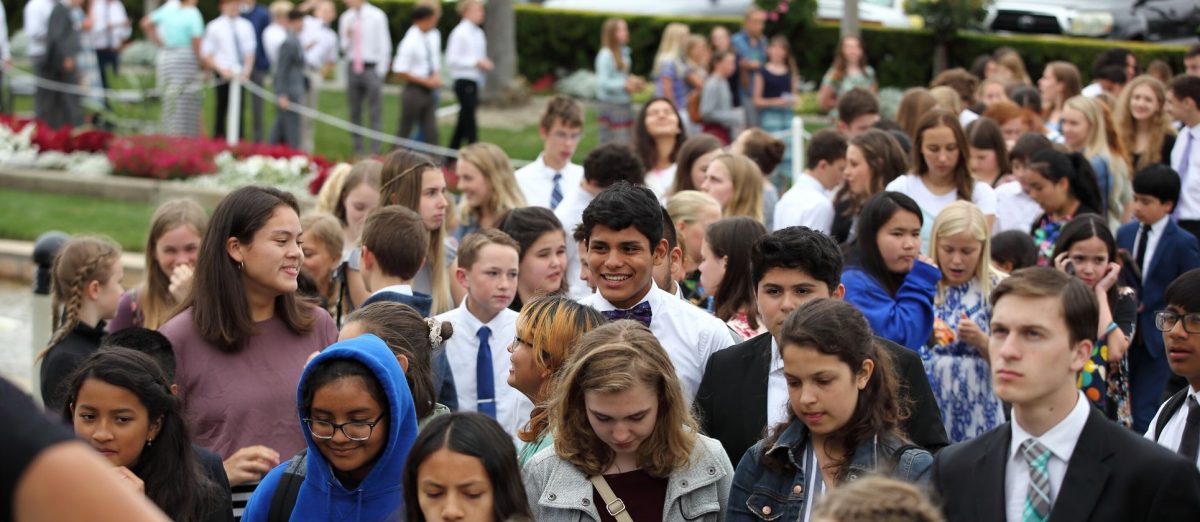 This article was contributed by a local member of The Church of Jesus Christ of Latter-day Saints. The views expressed may not represent the views and positions of The Church of Jesus Christ of Latter-day Saints. For the Church's official site, visit churchofjesuschrist.org.
Written by Tim Christiansen
Temple Hill hosts many events and activities for people of all backgrounds. It is truly a cultural gem in a city of diversity. Here is just a taste of some of the diverse cultures that are represented on Temple Hill:
The San Francisco Bay Area Genesis Group.
The Genesis Group is an auxiliary organization for Black members of The Church of Jesus Christ of Latter-day Saints. The Genesis Group was established to meet the unique needs of Black members, with the hope of reactivating baptized members and supporting new converts of African American descent. Their Mission Statement reads: "The mission of Genesis is to support members of The Church of Jesus Christ who are of African descent, to engage all Church members in dialogue, and to recognize the contributions of all Saints, regardless of race, ethnicity, and background."
The Genesis Group often holds devotionals and meetings within the Temple Hill Church Center (ISC). In these gatherings, they share their culture, experiences, and perspectives. This group continues to enrich our church history as they welcome new church members within their congregations.
Polynesian Community
The Temple Hill Polynesian group is made up of four congregations within the church. They are especially known for their large numbers and festive celebrations.
Every so often the four congregations gather together for one large cultural celebration. It is a time filled with traditional dancing, music, and food. These events take place in the Temple Hill Church Center (ISC) and are a wonderful opportunity for the area's Polynesian community to gather and celebrate their unique heritage.
Quinceañeras
Temple Hill offers a castle-like setting with panoramic views that makes for stunning photography. Consequently, the Oakland Temple Garden is a popular location for Quinceñera photography.
It has become somewhat of a tradition for many Bay Area Latina girls to take their Quinceñera photos on Temple Hill. This usually happens around June, when it is common to see these lovely girls wearing their traditional dresses on the Temple Grounds. Quinceñera celebrations are not hosted at Temple Hill, but these young women are always welcome to take their photos on the Temple Grounds.
Asian Influence
Temple Hill takes great joy in its growing Asian community. There are currently Cambodian and Mandarin-speaking congregations within the Temple Hill Church Center. Their members have been growing at a rapid pace these past few years.
The design of the Oakland Temple itself was influenced by the area's Asian population. For example, the Temple's architectural style has taken inspiration from the Asian pagoda design. Its five-spire design is reminiscent of structures like the Taj Mahal in India and Angkor Wat in Cambodia and reflects the diversity of the residents in the area. Even simple features such as accents and handrails draw from this elegant style.
English Classes
Temple Hill hosts free English classes to help Spanish, Portuguese, and Chinese speakers learn how to improve their English language skills. Within these classes, volunteer teachers are able to help immigrants and others learn how to better communicate and express themselves in English. All classes are free of charge. Click here to learn more!
Book a Tour
To learn more about the cultural diversity of the Oakland Temple, book a free tour today!