Temple Hill Holiday Scavenger Hunt
This article was contributed by a local member of The Church of Jesus Christ of Latter-day Saints. The views expressed may not represent the views and positions of The Church of Jesus Christ of Latter-day Saints. For the Church's official site, visit churchofjesuschrist.org.
Are you coming to visit the Oakland Temple Lights with kids? This Temple Hill Holiday Scavenger Hunt will be a hit!
Scavenger Hunts are fun because they give kids something to do when you're visiting a new place (or an old favorite place). They also help kids practice being observant! There are so many fun things to see with kids when you visit Oakland Temple Hill. You can print off the scavenger hunt to help you know what to see on your visit.
What you need for this easy Holiday Scavenger Hunt: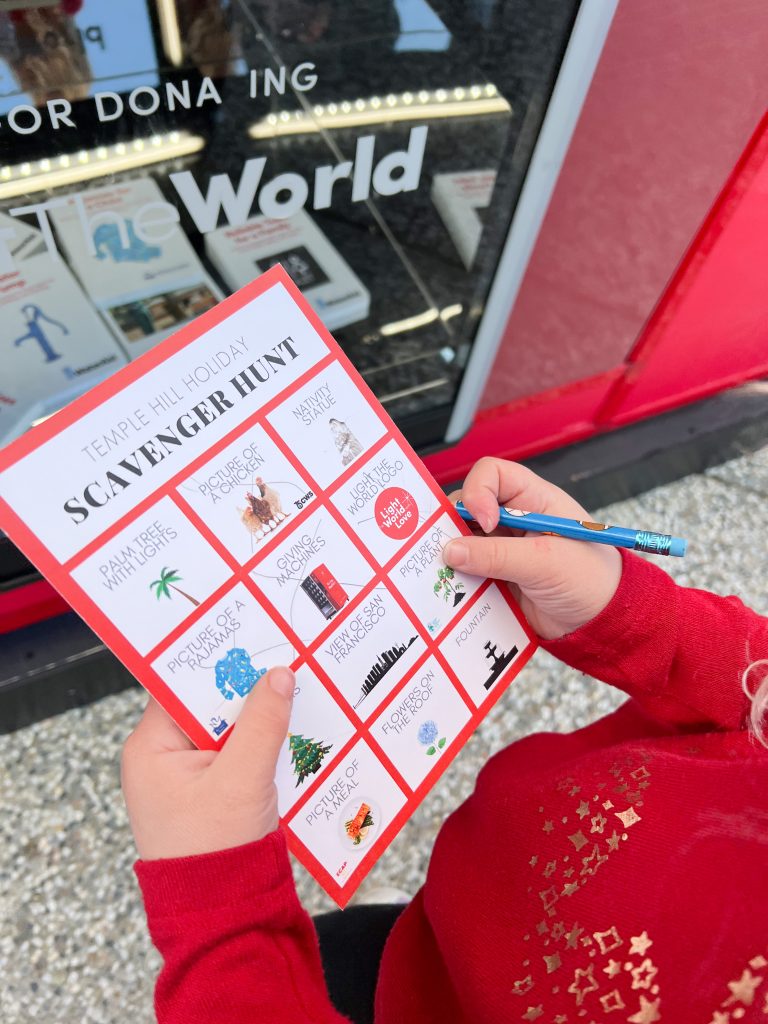 Why are Scavenger Hunts good for kids?
Scavenger hunts help kids work on their visual skills as they hunt for pictures or objects. They also teach kids how to follow directions and help them work on hand-eye coordination and fine motor skills. Lastly, they get kids moving! When kids get their bodies moving, they are happier and healthier!
How the Temple Hill Holiday Scavenger Hunt works:
Print off the scavenger hunt card.
Go to Oakland Temple Hill.
Hunt around the Oakland Temple Hill to find each picture.
Mark off each picture on the scavenger hunt card with an "X" as you find it.
Kids of all ages will have a wonderful time with this simple activity featuring Oakland Temple Hill Lights and other features around Temple Hill.
Oakland Temple Lights were listed as some of the best Christmas Lights in the East Bay by 510 Families. Read more about them here.