Visible as a Beacon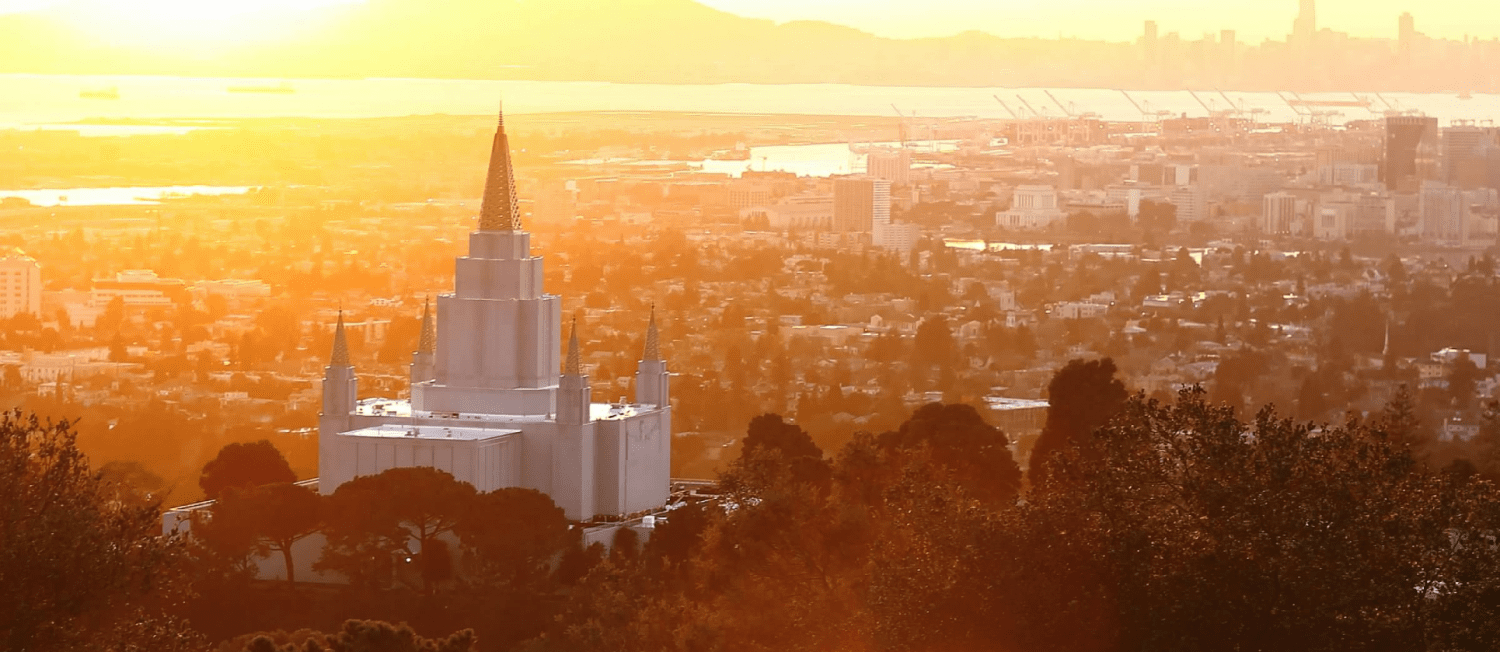 Years ago, the Oakland Tribune newspaper described the Oakland Temple as "one of the most visible buildings in the East Bay" and "the architectural gem of the area." Often referred to as the Mormon Temple, the 18 acres of the site are open to the public and all are invited to come and experience the beauty of Oakland Temple Hill, located at 4766 Lincoln Ave., Oakland, California.
Did you know?
Members of The Church of Jesus Christ of Latter-day Saints prefer not to be called "mormons" anymore? The term "mormon" is a nickname that comes from a book of scripture called "The Book of Mormon: Another Testament of Christ.".
The word Mormon is acceptable to use in proper names and titles like the Book of Mormon, or in historical expressions like the Mormon Trail, but we ask that you refer to us as "Latter-day Saints" or "members of the restored Church of Jesus Christ."

When the Oakland Temple was completed in 1964, it was blessed to be "visible as a beacon." A dedicatory blessing was pronounced by David O. McKay, then the worldwide leader of The Church of Jesus Christ of Latter-day Saints. He foresaw that those near the grounds or who "view the temple from afar" will "lift their eyes" and "lookup" to God and His providence.

I like the reference to "beacon." A true beacon is not a warning to stay away. It is a homing signal we are drawn toward—in order to arrive. Pilots and air traffic controllers are known to rely on the Oakland Temple as a beacon. I live in the City of Alameda where the Oakland Temple is visible as a beacon, especially at night when illuminated with one million lumens of LED lights.
During an interview by a PBS radio station years ago about the Oakland Temple, the reporter shared that she had grown up in the area and had envisioned the Oakland Temple as a castle where a princess lives. I responded in the radio interview that Oakland Temple Hill is a place where I can experience quiet, beauty, comfort, and inspiration.

In 2019, I was part of an eight-minute video tour that was filmed of the Oakland Temple itself—the highpoint, the beacon, of Oakland Temple Hill. The video tour is inspiring to me and personally visiting Oakland Temple Hill is even better. The grounds are open to all, not only members of The Church of Jesus Christ of Latter-day Saints.
I imagine the hope of every installer of a beacon is that people will see the beacon and be drawn to it. I know this is the hope of the hosts on Oakland Temple Hill, including those who welcome visitors to the Oakland Temple Visitors' Center on the grounds.
Whether in person or virtually, come and see this beacon in the East Bay hills.
Jay Pimentel
Alameda, California
November 2020