Temple Hill Church Center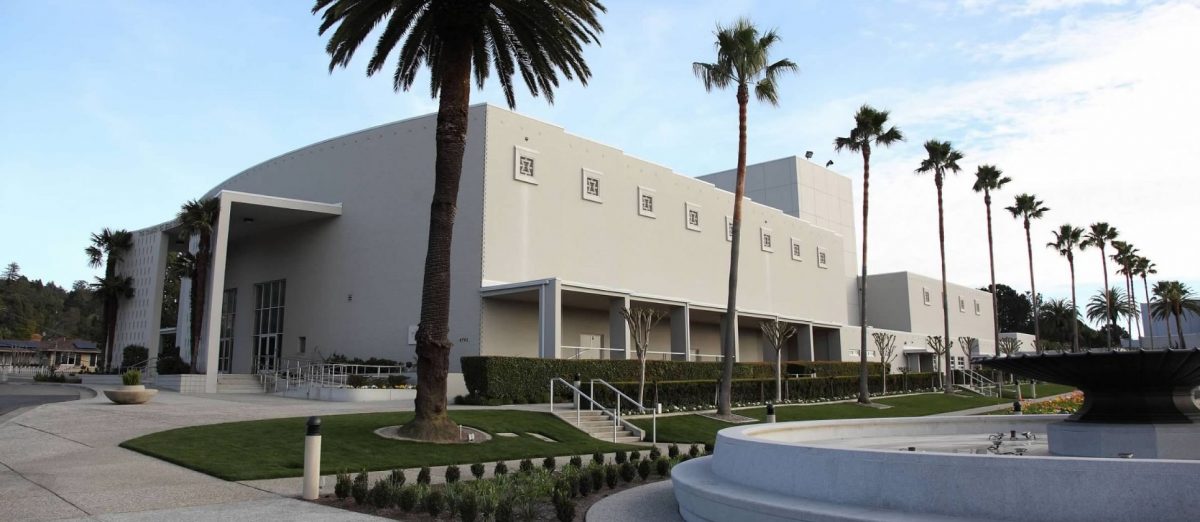 This article was contributed by a local member of The Church of Jesus Christ of Latter-day Saints. The views expressed may not represent the views and positions of The Church of Jesus Christ of Latter-day Saints. For the Church's official site, visit churchofjesuschrist.org.
Temple Hill Church Center
4780 Lincoln Avenue, Oakland, CA 94602
Sunday Church Services
Morning
9:00 am – Spanish
10:30 am – English
Afternoon
12:00 pm – English
12:00 pm – Tongan (YSA 18-30)
12:00 pm – Cambodian
12:00 pm – Mandarin
3:00 pm – Tongan
Visitors Invited. Free Parking.
Sunday Worship
Everyone is welcome to attend our Christian services. Church is a refuge from the chaos of everyday life. Attending church services gives us time to focus on worshipping God and loving our neighbors. It's a spiritual recharge and a perfect way to help us keep Jesus front and center in our lives.
Youth Activities
Young men and women ages 12–17 have their own Sunday School classes during church. One evening a week, they meet for activities like hiking, sporting events, service projects, and lessons on life skills. They also have dances a few times a year.
What's Inside the Church Building?
The chapel and church building has 170 rooms, with floor space totaling 1½ acres. The large rooms are used for teaching medium/large groups while the small rooms are provided for teaching groups of 3-12 people. The halls are lined with paintings of Christ's life. With a total of 4,000 pipes, the chapel contains one of the largest organs in the Bay Area.
The building hosts a large cultural hall that's large enough to fit two full-size basketball courts. The professional-size basketball gym was used for a short time by the San Francisco Warriors for practice in the 70s.
The Hayward Fault runs along the northeast side of the ISC. Copper coin-size markers in and around the lobby monitor ground movement.
History
July 20, 1957 – Ground was broken for the Temple Hill Church Building by Elder Stephen L. Richards.
Sept 25, 1960 – Dedicated by President David O. McKay. It had been in use since January 1959 but could not be dedicated until it was paid for in full.
The building was originally red brick. When the Oakland Temple was finished the red brick looked out of place so the church building was painted to match the temple granite.