An 'Encanto' miracle: The faithful sacrifices that brought Adassa her dream
This article was contributed by a local member of The Church of Jesus Christ of Latter-day Saints. The views expressed may not represent the views and positions of The Church of Jesus Christ of Latter-day Saints. For the Church's official site, visit churchofjesuschrist.org.
By Emily Linder
***Don't miss Adassa performing LIVE at Oakland Temple Hill on October 20 and 21, 2023. Find event and ticket information here.***
A role in a major Disney movie, a walk down the red carpet, a performance at the Academy Awards—so many dreams could become a reality over the next few years if this callback audition goes well.
But as Adassa waits for the Zoom call to begin, she isn't thinking about any of that. In her hands she clutches photos of her mother, her father, and her grandparents. Sure, she's prepared to rap as the directors have requested and plans to give this audition everything she's got, but Adassa feels compelled to share a story first.
As the faces of Encanto directors Jared Bush and Byron Howard and codirector Charise Castro Smith appear on the computer screen, Adassa waits only until basic pleasantries have been exchanged before asking if she can share part of her family's history. The directors are surprised but tell her to go ahead.
She holds up a photo of her father, Ernesto Diaz, and explains that when he was only 9 years old, his own father died, leaving him to care for his sisters and his mother, who suffered from serious health issues. As man of the house, Ernesto began selling his mother's homemade arepas door to door in the rich neighborhoods near their home in Colombia to keep the family afloat. Years passed, until one day the local Seventh-day Adventist Church the family attended provided Ernesto with a life-changing plane ticket to New York City. He took nothing with him but a dream of creating a better life for his family. In the US, he set to work as a welder and took other odd jobs until, one by one, he brought his sisters and mother to New York, reuniting their family.
Next, Adassa shows photos of her grandmother and mother, both beautiful women who had grand dreams of being singers but who felt stifled in an age when the entertainment industry had no place for Afro-Latinas on center stage. Adassa tells the directors she is determined to do what they had been prevented from achieving.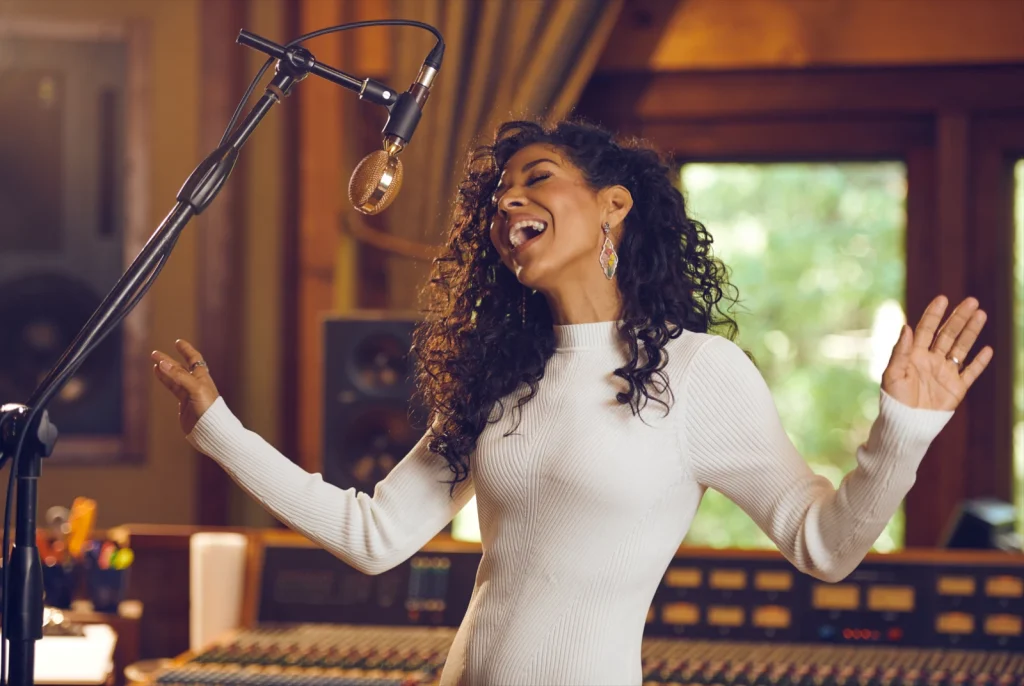 After Adassa finishes her story, she performs "Satisfied" from Lin-Manuel Miranda's hit musical Hamilton. She also reads a few lines of the movie script provided. As quickly as that, the audition of a lifetime is over, the Zoom call ends, and all Adassa can do is wait and pray.
"It was very important to me for the directors to know where my dream of singing came from, and who I owe everything to," she explains. "I wouldn't be standing in front of them or have anything if it wasn't for the sacrifices of my family."
Read more at ldsliving.com.