Tapestry: Weaving the Community of Dance
Celebrate Dance Week with us on Temple Hill!
April 29, 2023
Blue Wind (2022)Jesus, My Savior – Lamb of God
Eastern Art Studio Millbrae
Choreographer: Ivy Chen
Music: White Horses – Aori Gele (3:36)
Dancers: Helen Lu, Kris Foo, Phyllis Mok, Sandy Wong, Theresa Chao
Synopsis: Modern ethnic Mongolian. Just like wild horses galloping in magnificent Mongolia under the blue sky, our hearts aspire to a world full of great love and freedom. Our thoughts are boundless like the vast prairie.
Peace Be Still (2022)
Anastias Ballet Company
Choreographer: Marissa Castro
Music: Peace Be Still – Hope Darst (5:20)
Dancers: Marissa Castro, Kaitlyn Merrill, Grace Petron, Rachel Roepke
Synopsis: Contemporary Ballet. A testimony of our assurance that even in through the storms of life, Jesus is the calmer of our seas. When He is with us, we can trust that all is well because He is with us. He is faithful.
http://www.anastasisballet.org/
Ganapathi Kavitum
Bala Dance School
Choreographer: Bala Saraswati
Music: Ganapathy Kovutvam (2:23) Taalam: Tisra Eka
Dancers: Swaasya, Sreemedha, Aditi, Sahasra, Tanmayi
Synopsis: Indian Classical. The elephant-headed god, Ganesha, is known as the "remover of obstacles" and "bringer of good fortune." In India, Hindus make offerings to Ganesha before a new endeavor. In this dance, you will see images of a jolly elephant dancing.
I Am Prayerful (2015)
Luminosity Dance Company
Choreographer: Micah Taylor
Music: Bring Him Home performed by Josh Groban – Herbert Kretzmer, Alain Boublil, Claude-Michel Schönberg (3:19)
Dancers: Molly Munk, Kelli K. O'Dair
Synopsis: Contemporary duet. Then shall ye call upon me, and ye shall go and pray unto me, and I will hearken unto you. And ye shall seek me, and find me, when ye shall search for me with all your heart. (Jeremiah 29:12-13)
Through Deep Waters (2023)
Open City Dance
Choreographer: Denai Lovrien
Spoken Word: Through Deep Waters by Lydia Koehn (3:30)
Dancers: Moriah Close, Karina Gillette, Heather Warren
Synopsis: Modern and Contemporary. Through Deep Waters is a collaboration between spoken word artist Lydia Koehn and choreographer Denai Lovrien. The piece was originally created for Oakland City Church during the season of Lent. In Lent, we make space for rest and for healing. Space for reflection and celebration. Space for grief and lament. These are the deep waters we move through together with God. And like the waters of baptism, whatever pain, sorrow, death or despair we bring with us into the water, these are buried with Christ, and we rise from those waters to receive new hope, new healing, and new life.
Boogie All Night (2010)
Taptastic
Choreographer: Mark Goodman
Music: Unknown (2:12)
Dancers: Olivia Becketti, Sonya Shaposhnikova
Synopsis: Tap Dance.
Ra Ra Raama
Bala Dance School
Choreographer: Aggie Brennamen
Music: Ra Ra Raama (2:36) Raagam: Bangla Taalam: Adi
Dancers: Nitya, Lalita, Lakshmi, Anjali
Synopsis: Indian Classical. In the Tanjore style of Balasaraswati, students learn basic steps, called adavus, the dance, Ra Ra Rama, features all the adavus from one chapter, Dat Dai Dham.
The Sleeping Beauty – Princess Florine variation from the Bluebird Pas de deux (1890)
Danspace
Choreographer: Katie Taylor after Marius Petipa
Music: The Sleeping Beauty – Peter Ilyich Tchailovsky (1:01)
Dancer: Holly Young
Synopsis: Ballet. One dancer on stage does a spritely from the classic ballet, The Sleeping Beauty.
For John (2023)
dNaga
Choreographer: Claudine Naganuma and dNaga co. Members
Rehearsal Director: Yael Berrol
Music: Original Composition by Joel Davel
Violinist: Joan Tarika Lewis (8:03)
Dancers: Tracey Chan, Carolyn Choy, Janey Madamba
Synopsis: Modern. An interplay between the violinist and the dancers. The work is inspired by the memories of Joan Tarika Lewis of her father and uncle who both grappled with Parkinson's disease. These memories remind us that with tenacity and levity, we can live a fulfilled life and that the life blood of our ancestors live on through us. For John Henry and John Edward Lewis.
Natesa Kavitvum
Bala Dance School
Choreographer: Bala Saraswati
Music: Natesa Kvutvam (1:50) Taalam: Sarva Laghu
Dancers: Maanya
Synopsis: Indian Clasical. Shiva Nataraja, the Lord of the Dance, creates and destroys the world with each beat of his drum. Mythology credits Shiva for having taught Tandava, the strong dance, and this piece is an example of a lively, rhythmic dancing Shiva.
Majestic Fan Dance (2022)
Fan Yang Dance Academy San Bruno
Choreographer: Yang Fan
Music: Xiang Wang Xing – Quan Dazhou (2:40)
Dancers: Arina Ma, Savannah Huang, Xingqin Liang
Synopsis: Chinese classical fan dance. Invigorated by the majestic rhythm of this music, our dance combines strength, flexibility, and agility. Our youth are filled with courage, wisdom, and vitality.
Orphans of God (2013)
Anastasis Ballet Company
Choreographer: Lindsey Salvadalena
Music: Orphans of God – Avalon (4:32)
Dancers: Marissa Castro, Kaitlyn Merrill, Grace Petron
Synopsis: Contemporary Ballet. A powerful portrayal of the reality that all of us are God's children. It speaks of our brokenness, guilt, shame and sin do not prevent or bar us from the unfathomable love of Jesus. He chooses us even when we fall short.
http://www.anastasisballet.org/
Sinaloa (1999)
Ballet Folklorico Mexicano de Carlos Moreno
Choreographer: Carlos Moreno
Music: El Sinaloense y Toro Mambo – Banda Recodo (4:17)
Dancers: Jude Gallardo, Ariela Moreno, Sofia Ramos, Michael Ogi, Alexandra Flores, Nelea Del Toro, Adriel Peña, Luz Duran, Mateo Ceballos, Luna Garcia, Kimberly Lopez, David Wolff Urzua, Fatima Lopez, Mayari Reyes, Javier Del Toro, Noelia Lizalde, Jason Aragon, Dominique Ceballos, Ixchel Estrada, Francisco Arevalo, Jasmine Pacheco,
Isabella Ortiz, Itzayana Toscano
Synopsis: Mexican Folk Dance. In the early 1900's the port of Mazatlan welcomed many settlers into Mexico. These settlers brought in instruments from throughout the world. They came together to form the sound known as "BANDA." This form of music has become the traditional sound that the people love to dance to socially.
http://www.balletfolkloricomexicano.org/
Irish Dance
Michael Dillon School of Irish Dance
Choreographers: Jennifer Corry, Michael Dillon
Dancers: Sarah Van Middlesworth, Mallory Brown, Shannon Whyte, Liam Kehoe, Aidan Pecko
Synopsis: Irish Dance
https://www.facebook.com/dillonmaghadhair/
Tapestry: Weaving the Community of Dance provides participants with the opportunity to share performance space in a friendly and supportive environment. This annual concert features professional dance companies, student dance companies and youth groups. All participants generously donate their performance.
Behold Dance Collective is a non-profit organization dedicated to the production of inspirational dance art for the Bay Area community.
Donating to Behold Dance Collective helps us continue providing free dance concerts, filled with your favorite performers, to the Bay Area community.
If you prefer to donate later, please make your check payable to:
Behold Dance Collective at Temple Hill, BDC
Mailing Address: 817 Gloucester St. Antioch CA 94509
Many thanks to Harold Waters, Dan Ellefsen, John Fuller and the rest of Temple Hill Technical Crew; Behold Dance Collective at Temple Hill Board and friends, especially KT Mower, Mitch Millar, Vicki Millar, Jennie Smith, Weston Koberstein and Ada Koberstein; the Church of Jesus Christ of Latter-Day Saints; Temple Hill Communication Council; Tapestry participants and our many volunteers.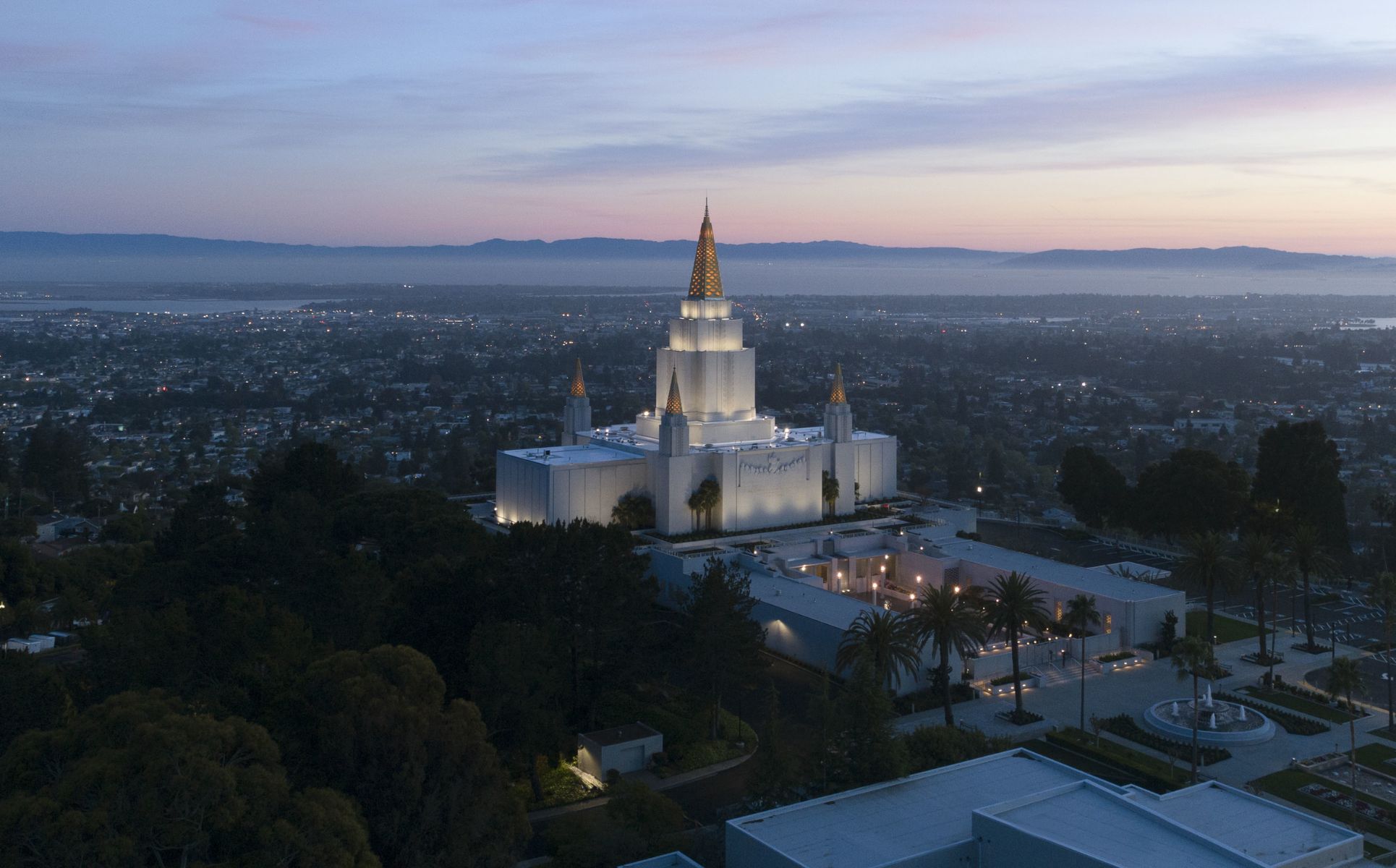 Subscribe for news from Temple Hill
---
Feel Welcome. Feel the Spirit. Feel Inspired.
Follow Oakland Temple Hill on Social Media