How to Spend a Christmas in the East Bay? (Chinese)
This article was contributed by a local member of The Church of Jesus Christ of Latter-day Saints. The views expressed may not represent the views and positions of The Church of Jesus Christ of Latter-day Saints. For the Church's official site, visit churchofjesuschrist.org.
Every culture has its own strength. The fusion of Chinese and Western cultures is like the complementary ability of left and right hands, making life richer and more perfect. One of the biggest advantages of being abroad is to experience the essence of the combination of Chinese and Western cultures. For example, celebrating Christmas in East Bay, California! Christmas is one of the most popular holidays in the United States and commemorates the birth of Jesus Christ. It is of extraordinary significance, a time for gathering family and friends, a warm and happy holiday, full of love and hope. So what can Chinese people do for Christmas in the East Bay? The following is a list of ten activities that you can do, even if you don't speak English.
1. Come to Bethlehem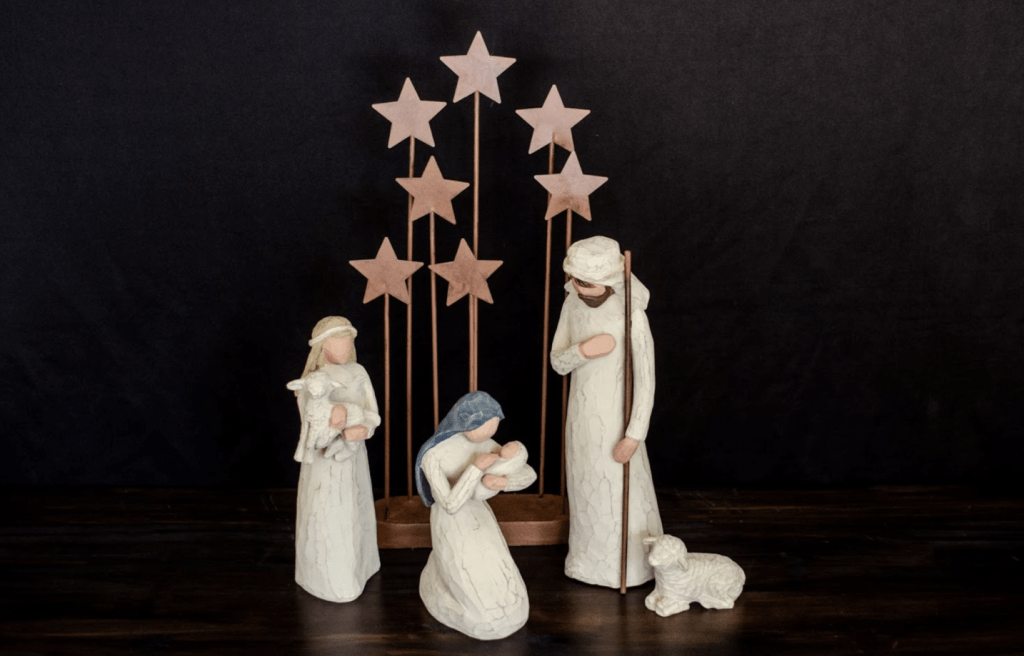 Bethlehem is the town where Jesus Christ was born. Imagine enjoying an outdoor living stable while drinking hot chocolate, or walking through the Creche exhibit while listening to Christmas music. Come to Brentwood to enjoy such an experience!
Activity time: December 18-19, 6:30 pm-9:00 pm.
Location: 2350 Jeffery Way, Brentwood, CA
2. San Ramon Community Christmas Celebration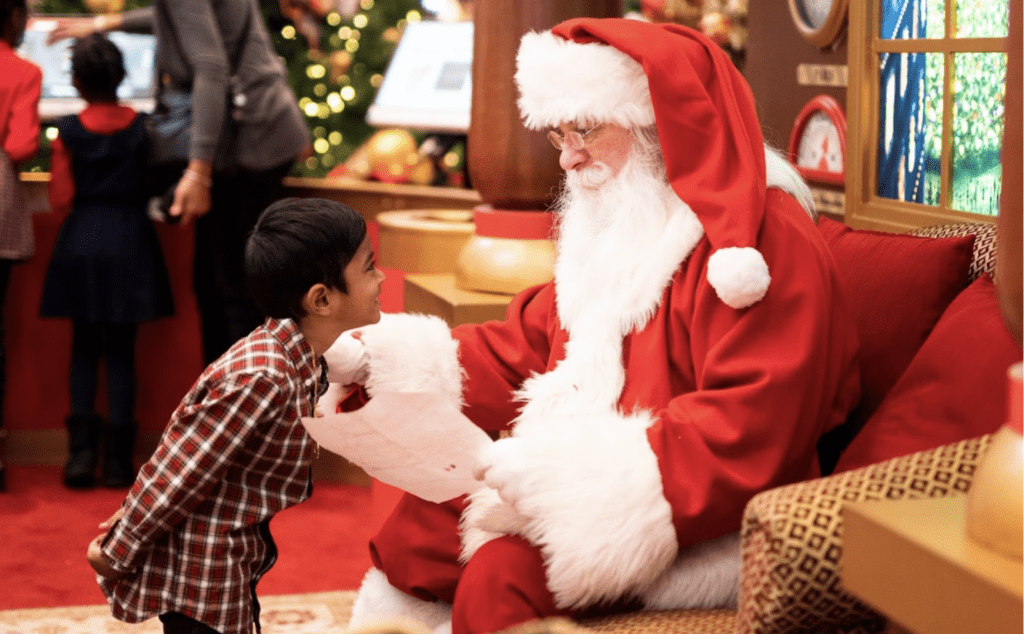 A 35-minute drive from Oakland to San Ramon, there will be a free admission community Christmas celebration. Here you can enjoy some wonderful festive songs, various dances, magic shows and take photos with Santa Claus.
Celebration time: December 19, 2:00 pm to 3:30 pm
Location: 10550 Albion Rd, San Ramon, CA (Dougherty Valley Performing Arts Center,)
3. Chinese Christmas Eve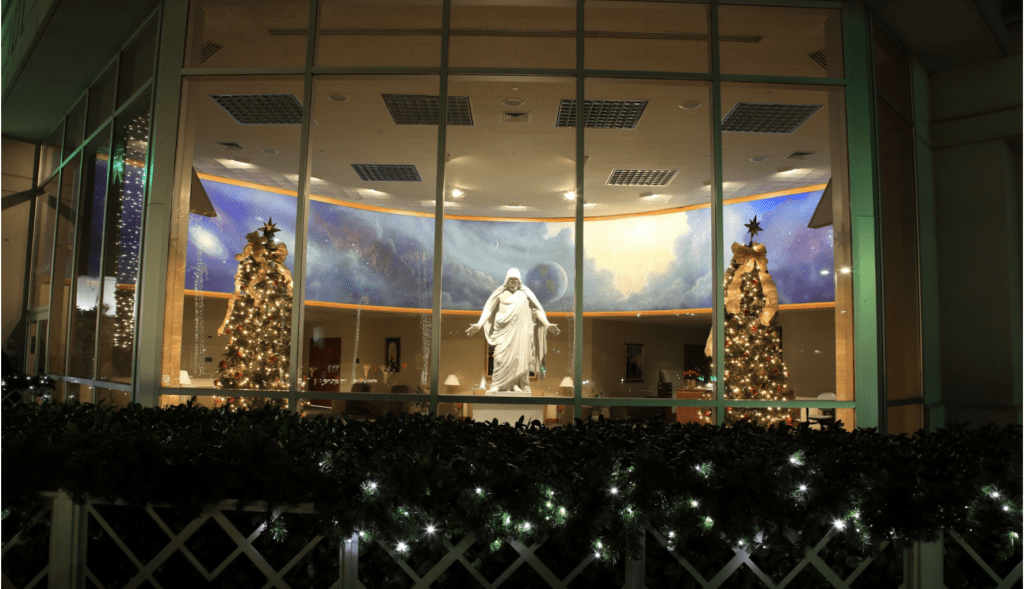 More surprisingly,  there will be a Chinese Christmas Eve celebration on the charming Oakland Temple Hill! The included programs are Christmas-themed singing, violin and piano performances, testimony sharing, Light the World videos and singing along. While there you may meet old friends or new friends from China, Hong Kong, Taiwan, Vietnam and other places!
Activity time: December 19, 6:00pm to 7:00pm
Location: 4766 Lincoln Ave, Oakland (Visitor Center)
4. Ten Hands, Two Grands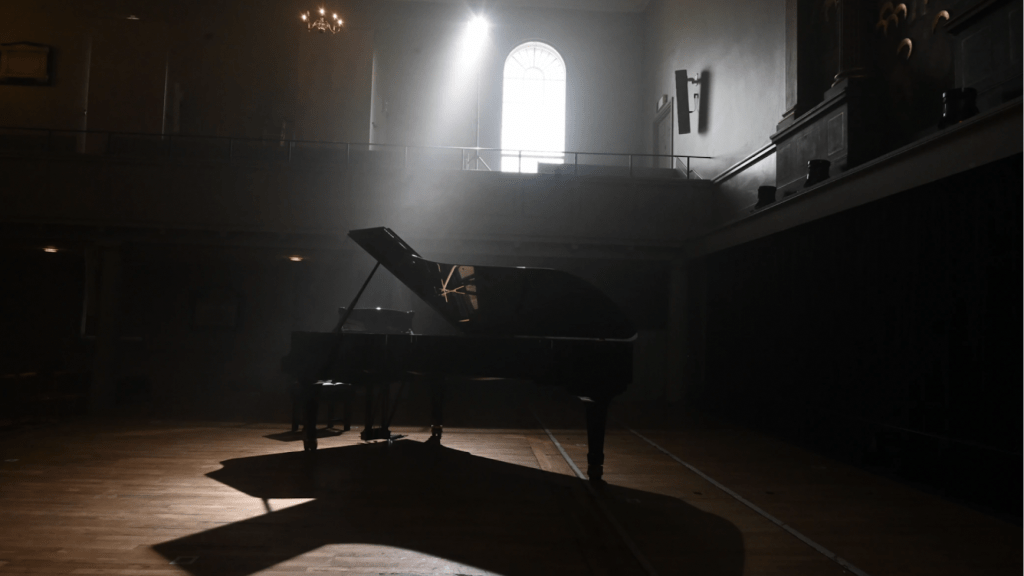 Music is a world language. How about walking into the hall of piano music and feeling the joyful Christmas season? But not a solo, nor a duet, but a live performance of Ten Hands, Two Grands!
Performance time: December 20th, 7:00 pm to 8:00 pm
Performance location: 4770 Lincoln Ave, Oakland (Temple Hill Auditorium)
5. Candy Cane Lane
If you have children in your family, it is recommended to take them to the Candy Cane Avenue in Pleasanton. The neighborhood is full of Christmas lights and decorations where you can stroll or drive around. On Christmas Eve, various cartoon characters will be glowing, and children will be ecstatic, leaving you with joyful Christmas memories.
Time: December 24th, 5:00 pm to 8:30 pm
Location: Walnut Drive Pleasanton, CA
6. Christmas Lane in Alameda
The dream of children, sending a letter to Santa Claus to the North Pole, can be fulfilled at Alameda's Christmas Lane! Just write the return address clearly and wait patiently, and you will receive a reply from Santa! In addition, children can take photos with their favorite Cartoon characters such as Grinch, Paw Patrol Puppy, Star Wars, Snoopy and his friends, and with Christmas music. What a Christmas paradise for children!
Opening Date: December 4th to January 1st
Send a letter to Santa: December 4th to December 24th
Location: 3200 Thompson Ave Alameda, CA
7. Personal Nativity Tour
What does Christmas mean to you? Apart from laughter, dazzling Christmas lights and gifts, what else? The word "Christmas" itself in Chinese has already revealed to us its true meaning—— the "divine birth", which refers to Jesus Christ being born into the world. Whether you are a Christian or someone who has never heard of Jesus, taking a nativity tour in Chinese is perfect for the holiday! The Oakland Temple Visitors' Center offers personal tours or free to celebrate the original Christmas story. The guided tour gives you an opportunity to ponder on the works of art depicting the birth of Christ and His early life,  and explore the true meaning of Christmas.
Chinese Nativity Tours Opening Hours:
12/19, 3:00 pm to 9:00 pm
12/21, 9:00 am to 3:00 pm
12/24, 9:00 am to 3:00 pm
12/25, 3:00 pm to 9:00 pm
Location: 4766 Lincoln Ave, Oakland (Visitor Center)
8. Giving Machine
Vending machines are well-known for their fast and convenient way of shopping. Now the same type of machine is transformed into Light the World Giving Machines on Oakland Temple Hill, providing people a quick and convenient way to donate to the needy. During the Christmas season, what is more meaningful than giving love? After choosing your items, simply swipe your card to help the hungry, the lonely and the helpless, and bring love to the world.
The giving machines are sponsored by The Church of Jesus Christ of Latter-day Saints. At the Giving Machines you can choose to donate from three global and three local charities. It involves making donations for items such as  pajamas for children, food for developing countries. After a successful purchase, cards indicating purchased items will drop to the bottom of the machines, and 100% of your donation will be transferred to the selected charity. You can also make donations on behalf of others as the most special gift for Christmas. Click here to learn more.
Opening hours: November 23 to January 3
Location: 4770 Lincoln Ave, Oakland ( in front of the Temple Hill Auditorium)
9. Christmas lights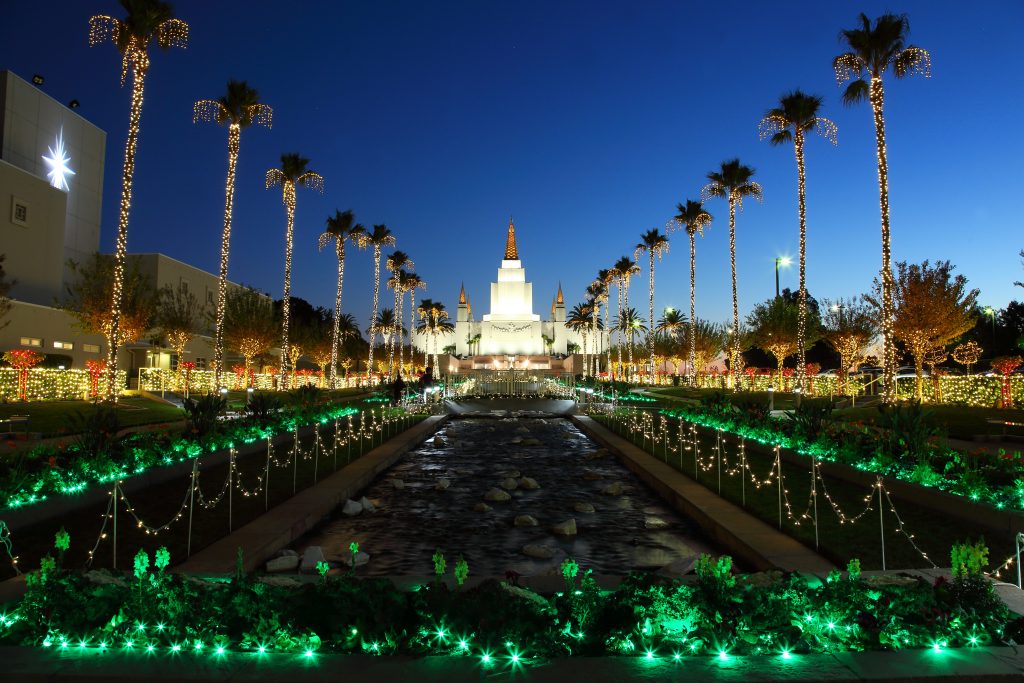 How does it feel to walk into a glorious wonderland during Christmas? The Christmas lights on Oakland Temple Hill are a must-see! From November 26 to January 3, from dusk to 9 pm, thousands of lights will illuminate Temple Hill to celebrate the birth of Jesus Christ. Under the dazzling lights stands the Oakland Temple of The Church of Jesus Christ of Latter-day Saints, looking like a Disney castle. The tall palm trees, straight into the sky, magnificent fountains, green bushes, colorful flowers, and crystal clear waters are exquisite. Stroll through this wonderland and listen to the peaceful, Christmas background music. Standing on the roof garden to enjoy the view of the Bay, the night view of the City, and the panoramic view of the temple grounds is even more breathtaking and awe-inspiring. Bring family and friends to experience it together!
Opening hours: November 26 to January 3
地點:奧克蘭林肯大道 4766 號(聖殿廣場)
10. The Jets concert
As the end of Christmas season brings 2021 to an end, what a wonderful opportunity to watch a live concert by The Jets to welcome the arrival of 2022! The Jets is a Tongan-American family band first discovered in Minnesota, who perform pop, R&B and dance music. They achieved global success from 1985 to 1990, have performed three world tours, and produced five top 10 singles on US Billboard Hot 100. They appear regularly on radio and TV shows, and perform live every night, Tuesday-Saturday,  at Planet Hollywood in Las Vegas, and what's more, they will come to Oakland Temple Hill on January 3 for a New Year concert! Hurry up and reserve your free tickets! Click here for more information.
Concert time: January 3rd at 7:00 pm
Location: 4770 Lincoln Ave, Oakland (Temple Hill Auditorium)
Through these activities, we hope you will have a memorable Christmas season, full of love, hope and joy, in a mixture of Chinese and Western culture! If you have an activity you like, remember to share it with your neighbors and friends, add them to your calendar to avoid missing out!