The Temple Hill Storyteller
This article was contributed by a local member of The Church of Jesus Christ of Latter-day Saints. The views expressed may not represent the views and positions of The Church of Jesus Christ of Latter-day Saints. For the Church's official site, visit churchofjesuschrist.org.
Rose Owens, Temple Hill's official story teller.
Storytelling is a special kind of magic that wraps both storyteller and listeners in the warm blanket of story. I began telling stories on Temple Hill in December of 2009 and have returned each year since. In June of 2015, I began telling stories to preschoolers on the first and third Wednesdays of each month at
10:30 AM.
During the years that I have been the Temple Hill storyteller, I have observed young children learning how to listen and share. They think about good choices they can make. My storytelling is interactive. When I was able to tell in the Visitors' Center, my marionette, Doozy, always greeted each child by name, reinforcing the concept that each one of them is important. Then the children would choose a song to sing to Doozy before he settled down for a nap. I would bring objects representing the stories I planned to tell, and the children would look at the objects and take turns choosing which story is next.
I used stick puppets with some of my stories and the children helped stick them into a piece of Styrofoam. I read books that have flaps that the children helped me open. Children answered questions and repeated refrains. The final story was always gospel-related—usually with visuals or props that helped children connect to and understand the story. Finally, Doozy would wake up and say goodbye to the children.
Covid-19 forced me to make some adjustments. Since I could not tell stories at the Visitors' Center, I learned how to use Zoom. Now, at 11:00 AM (Pacific Time) on the first Wednesday of each month, I tell stories. Children are greeted with an animated duck that sings "If You're Happy and You Know It" and the children sing along and do the actions. I show the objects that introduce each story, and the children take turns unmuting to tell me which story is next. If my animated toy has a button, I ask the children if I should push it. I ask questions and they answer them.
Sometimes I ask them to give me a thumbs up if the character in the story made a good choice and a thumbs down if he or she made a mistake. We close the session by letting the duck sing his song again. My small friends enjoy seeing and visiting with me and with each other.
Storytelling for All Ages
Storytelling for All Ages is a free program that happens on the third Monday of each month at 7 PM (Pacific Time). Everyone is welcome to come, and they are invited to share the link with extended family and friends. I include interactive stories and visuals as appropriate to the story. Each program ends with a gospel-related story. Sometimes I tell a Book of Mormon or scripture story in the first person. At other times that last story is from Church History.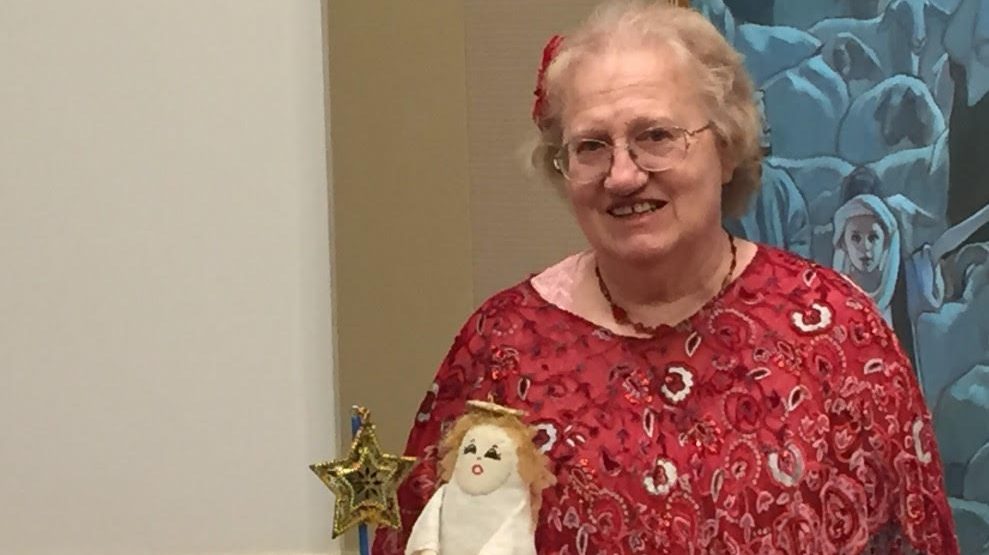 My name is Rose Owens, and I have been telling stories for over 45 years in schools, daycare centers, parties, storytelling festivals, Primary, and other Church functions. My professional name is Rose the Story Lady. Zoom links for my schedule of programs can always be found on my website: http://rosethestorylady.net or individuals can email me at [email protected] for more information.