오클랜드 성전의 크리스마스 불빛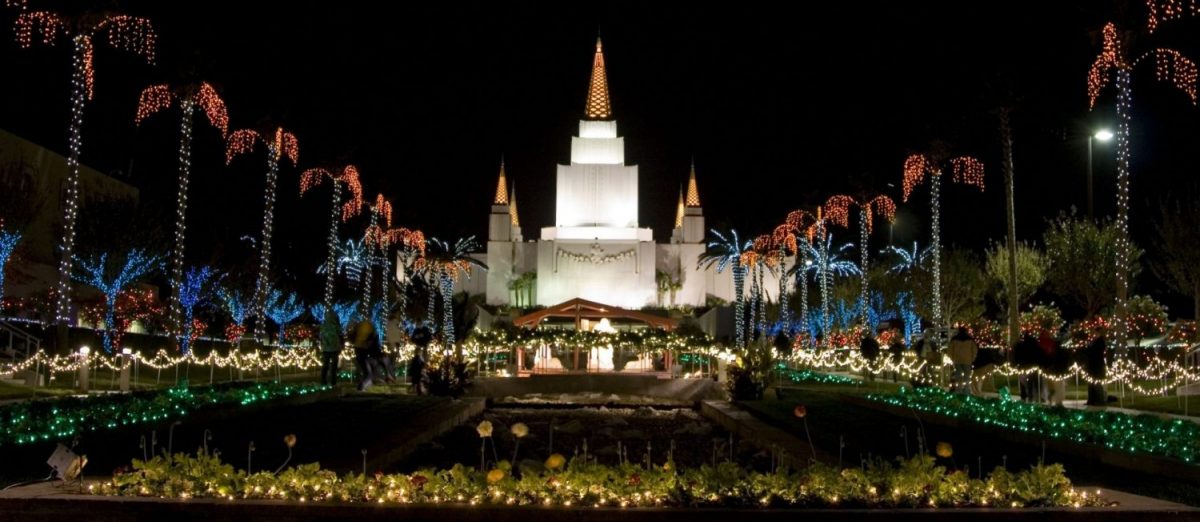 This article was contributed by a local member of The Church of Jesus Christ of Latter-day Saints. The views expressed may not represent the views and positions of The Church of Jesus Christ of Latter-day Saints. For the Church's official site, visit churchofjesuschrist.org.
빛을 즐기십시오
매년 11 월, 추수 감사절 후 금요일 저녁, 오클랜드 성전은 그리스도의 탄생을 축하하기 위해 10 만 개가 넘는 빛의 원더 랜드가됩니다.
Against a backdrop of the Sierra white granite of the temple, fountains, bushes, and lush flowers, the Christmas lights descend from an elegant pool to a glowing manger scene. The lights on the 42 palm trees averaging 60 feet high that line the sides of the pools attract the eye to the five golden spires that crown the temple.
오클랜드 템플 라이트는 이스트 베이 목록에서 최고의 크리스마스 조명.
방문 계획
The lights illuminate the temple grounds every night beginning at dusk and remain on until 9:15 p.m. The grounds are open to the public and the nightly display lasts until December 31st.
대화 형 개인용 가상 센터 견학, 이동 templehill.org, "투어 예약"을 클릭하고 집에서 편안하게 투어를 즐기십시오.
경내 둘러보기
사원 경내에서 만 너머 몇 마일을 볼 수 있습니다. 오클랜드 언덕의 18 에이커 부지에 위치한이 사원은 금문교까지 오클랜드와 샌프란시스코의 멋진 전망을 제공합니다.
The rooftop gardens can be accessed through the front courtyard and up the stairs on either side.
A statue of the Christus is visible through the floor-to-ceiling windows of the Visitors' Center to the right of the temple. As you walk quietly past this beautiful statue you may feel the peace of a place devoted to Christ.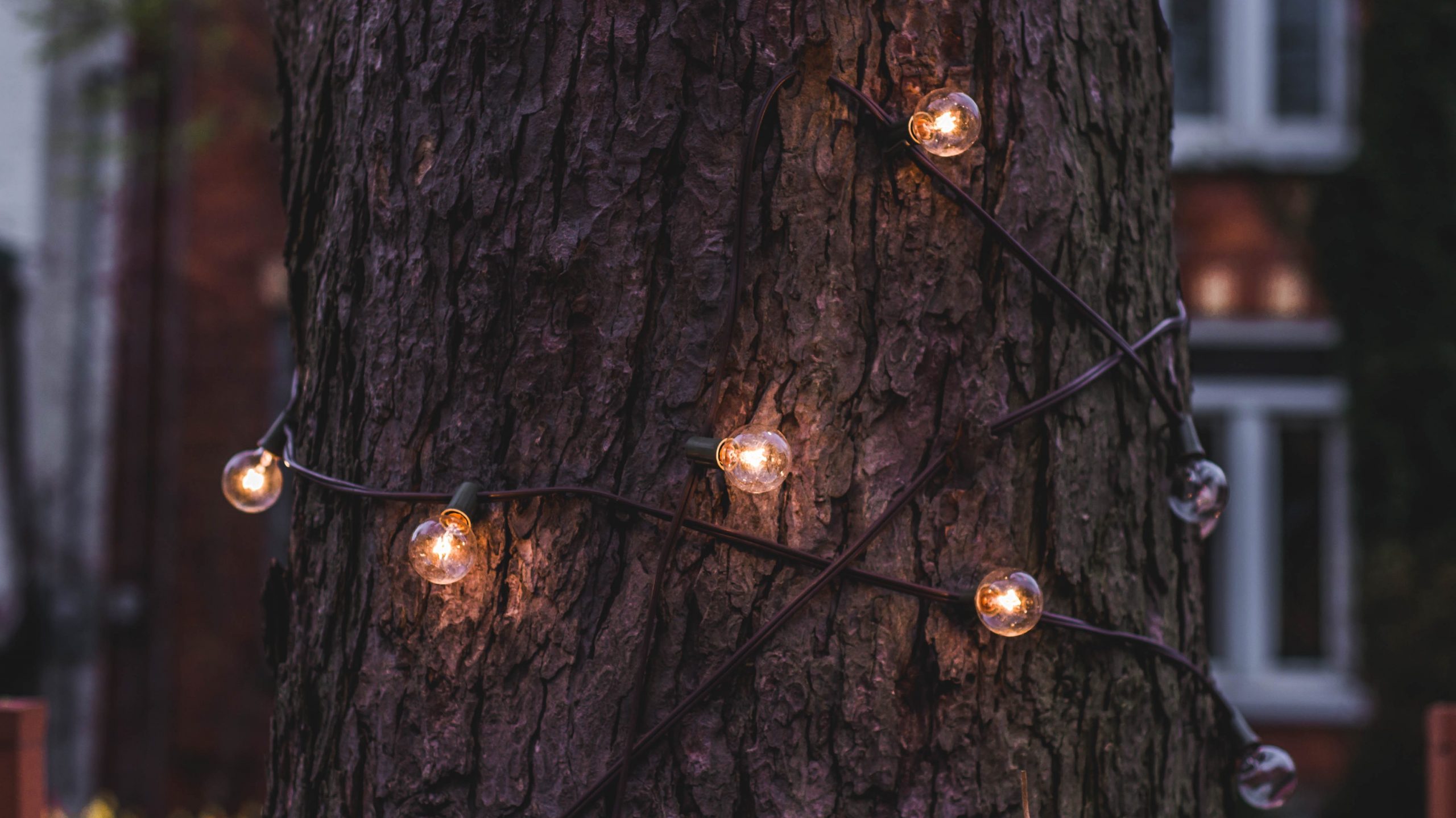 빛 뒤에 숨겨진 역사는 무엇입니까?
크리스마스 경내를 밝히는 전통은 1970 년대 후반에 시작되었으며 그 이후로 매년 발생했습니다. 단 1989 년에 성전이 수리를 위해 문을 닫았을 가능성이 있습니다.
In the late 1970s, a group of local members of The Church of Jesus Christ of Latter-day Saints (often referred to as Mormons) put up about 10,000 lights. The display gradually grew to the current spectacular display of more than 100,000 LED lights.
When the tradition first started, there was an opening ceremony that drew large crowds and local civic leaders. However, in 2010, it was decided that this ceremony detracted from the peace that should prevail at the temple grounds, and a simple lighting at dusk took the place of the ceremony.
조명 올리기
The lower lights—those on ground level up to those that can be installed with a six-foot ladder are put up by over 100 Church members, from several of our local church congregations, who volunteer their labor for two Saturdays in November. The lights on the palm trees are installed by paid staff who use tall lifts to hang the lights.
오클랜드 사원은 1964 년에 완공 된 이래 언덕 위의 등대라고도 불립니다. 밤에는 연중 불이 켜지 며 가장 높은 첨탑이 공중으로 170 피트에 달하는 베이 지역의 많은 곳에서 볼 수 있습니다. 사실, FAA는 성전을 탐색 표지로 사용합니다.
거기에 도착하는 방법
The temple is located at 4770 Lincoln Ave., Oakland California. Although the Christmas lights don't come on until dusk, the grounds are open from 7:00 A.M. to 9:30 P.M. The Visitors Center is open for virtual tours daily, see https://templehill.org/book-a-tour/ for times and other types of tours available.
알고 계십니까?
예수 그리스도 후기 성도 교회 회원들은 더 이상 "몰몬"이라고 부르는 것을 선호하지 않습니까? "몰몬"이라는 용어는"몰몬경 : 그리스도의 또 다른 성약"이라는 경전에서 유래 한 별명입니다.
몰몬이라는 단어는 몰몬경과 같은 고유 한 이름과 제목으로 사용하거나 몰몬 트레일과 같은 역사적 표현으로 사용할 수 있지만, 우리는"후기 성도"또는"회복 된 교회 회원 예수 그리스도."