កងវរសេនាតូច Mormon និង Ship Brooklyn Saints អ្នកបង្កើតឡើងវិញចូលរួមក្នុងព្រឹត្តិការណ៍ Coloma "Gold Rush Live" រយៈពេល 4 ថ្ងៃ។
This article was contributed by a local member of The Church of Jesus Christ of Latter-day Saints. The views expressed may not represent the views and positions of The Church of Jesus Christ of Latter-day Saints. For the Church's official site, visit churchofjesuschrist.org.
By Rebecca Ellefsen
In October 2022, visitors stepped back in time at the Marshall Gold Discovery State Historic Park in Coloma, California. Reenactors brought the 1850 mining tent town alive at the site where gold was discovered in the California foothills.
For over 22 years, the park has sponsored this wonderful family-oriented event. The goal has been to educate visitors of California's rich history. Various groups and individuals came together to share their time and talents with the public.
On January 24ទី, 1848, James Marshall found flecks of gold where this historic park now stands. John Sutter had employed Marshall to build a sawmill. His workers included members of The Church of Jesus Christ of Latter-day Saints, who were Mormon Battalion veterans. Three veterans recorded and witnessed the day that Marshall found the gold in their journals.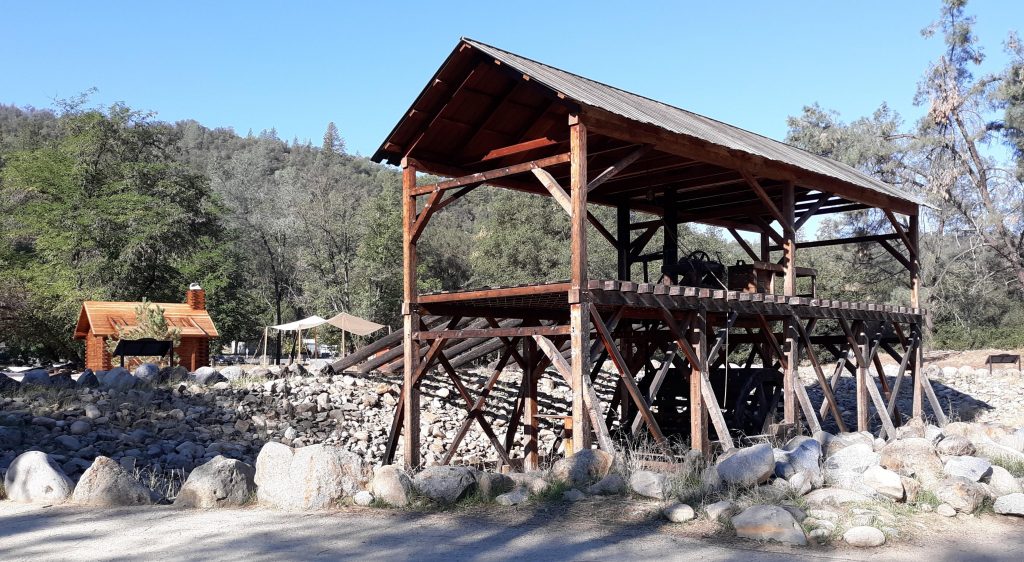 Upon completion of the work contract with Sutter, Mormon Battalion and Ship Brooklyn Saints gleaned gold to provide for their families that were settling in the Salt Lake Valley. The pioneers blazed the trail east. The Mormon Emigrant Trail, now called Highway 88, rises over the Sierras as a symbol and testament of their faith. Members of the California Pioneer Heritage Foundation (CPHF) shared this part of the story in this pivotal point in California's history.
CPHF members also taught about the Bear Flag Revolt, herbal medicine, doll and rope making, calligraphy, furs, and trapping. They displayed a roadometer, an instrument that helped pioneers measure distance. Finally, a crowd favorite every day was a demonstration of firing the cannon.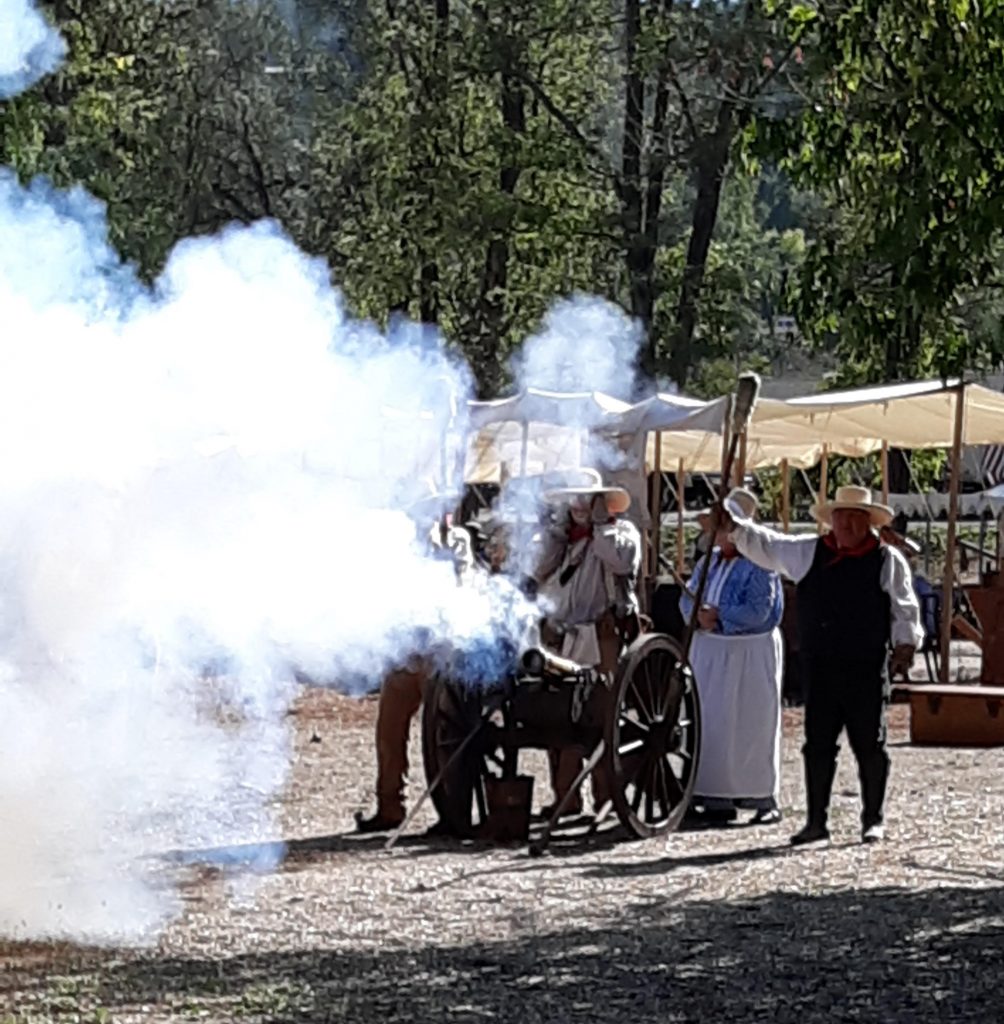 The old Mormon Battalion Cabin was open for view. Reenactors in period clothing taught how the six members built, slept, and worked at the mill site. A new replica of the cabin is near completion and will be open for visitors in the near future.
Holly Thane, Interpreter 1, MGSHP, spoke of the importance for children "to gain a deeper understanding of the hardships that people faced when it came to the basics that we take for granted these days."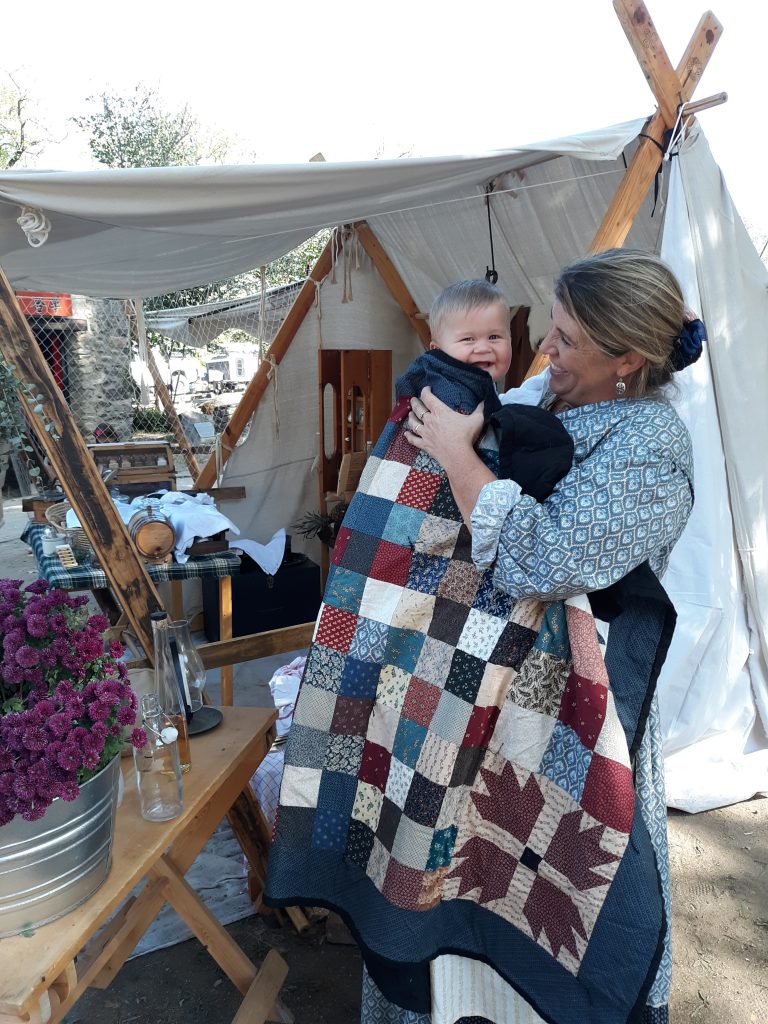 Teaching about all of the human aspects of the era inspires us to respect one another and create a better society for the future. Dennis Amaral stated, "Gold Rush Days is an immersive experience. It is one thing to read about the history of the discovery of gold in Coloma, but to be able to step back in time and experience what a mining tent town was like provides so much more. And where better to do this than at the actual place it occurred." He continued, "This event allowed visitors to feel the energy of that time that changed the western landscape forever."
Many volunteers and park officials spent countless hours creating an experience that will long be remembered. During the four-day event, approximately 6,000 visitors came from all over the world. Busloads of school-aged children explored this beautiful land in a warm, autumn setting.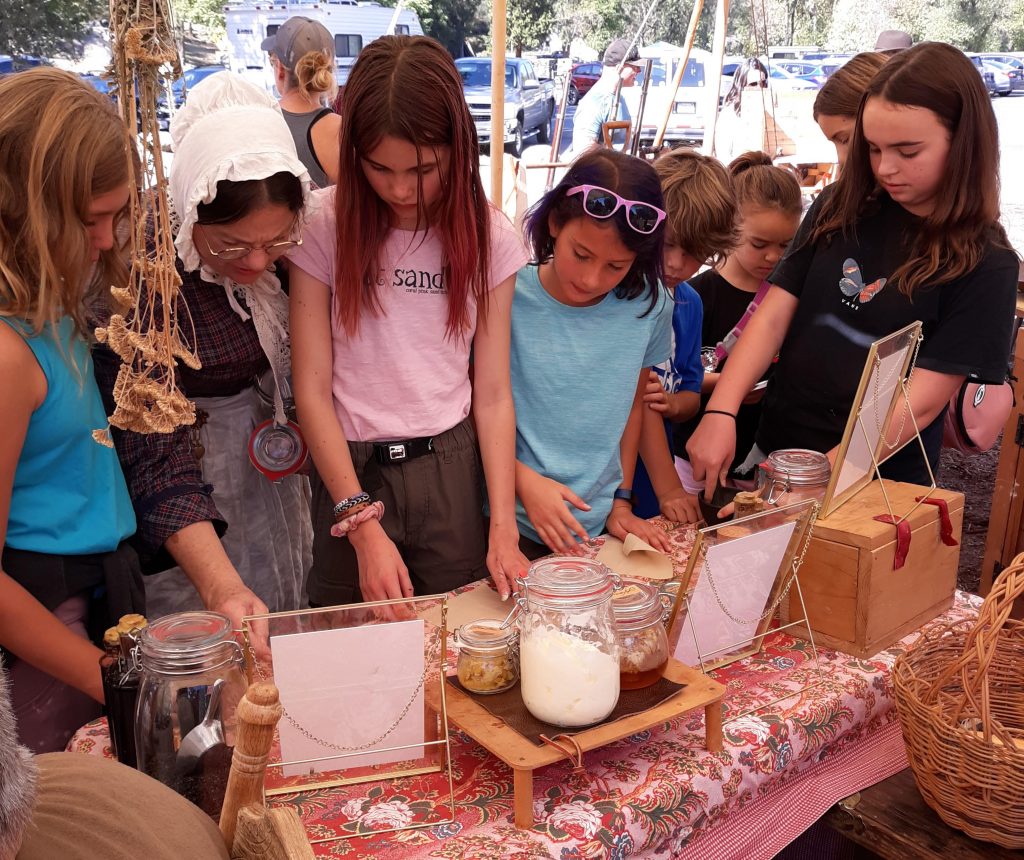 The mining town had a wide variety of events, displays, and demonstrations. Visitors learned how miners slept, washed clothes, and prepared food. Children panned for gold. The savory aroma of meatball soup and sweet cake came from the Boarding House. Music filled the air as pioneers sat under the shade of a tree playing various instruments. Guests could ride in the back of a horse-drawn covered wagon around the town. Even the littlest of guests could be seen carrying buckets of water in old-fashioned fire drills.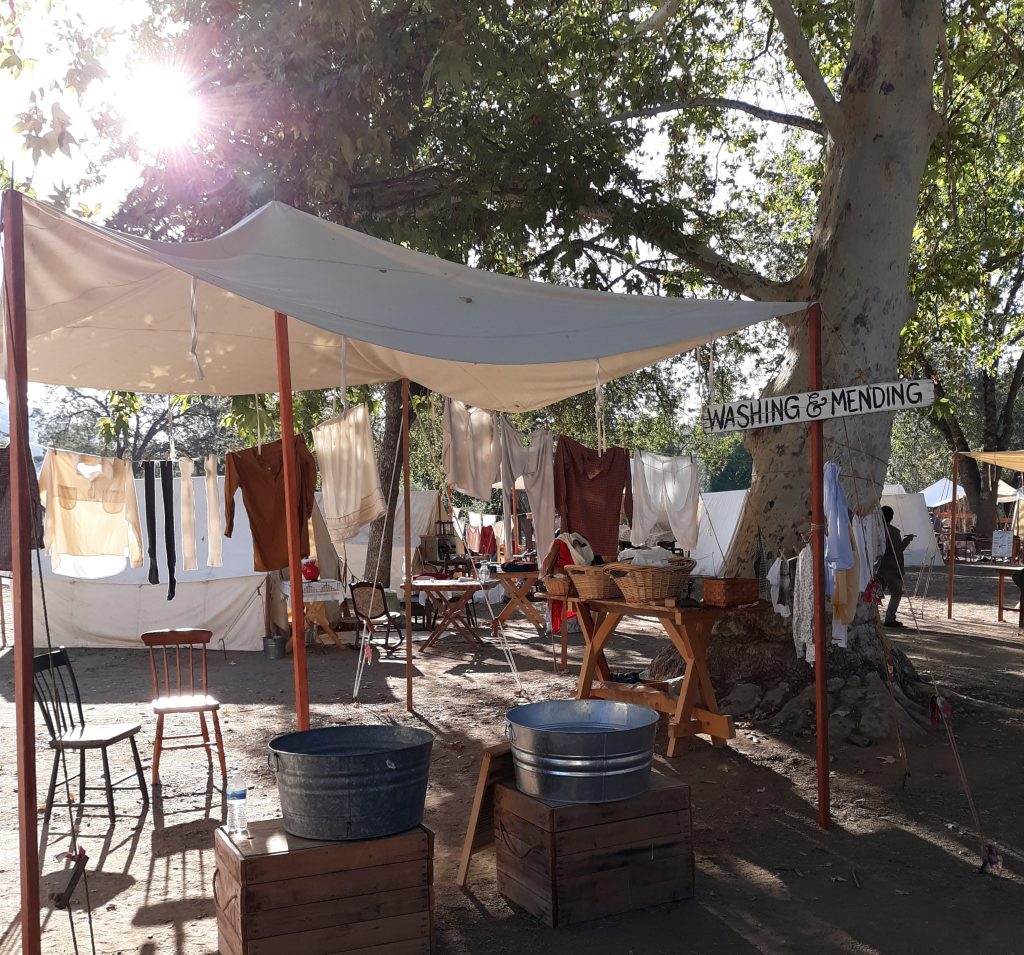 Donna Garbett, with her three generations of family, has volunteered at Coloma for ten years. She stated "our family has grown closer and stronger as we have worked, learned, and served together. We have gained new skills, and a greater appreciation for early members of the Church. We loved being able to share our knowledge, skills, and passion with others!"
In the form of friendships, honoring our history, and lessons learned for a better future, one might say gold was discovered once again this month.
We can look forward to another great year in 2023, as Coloma celebrates the 175ទី anniversary of the discovery of gold.