Adassa surprises RootsTech attendees with performance and family history stories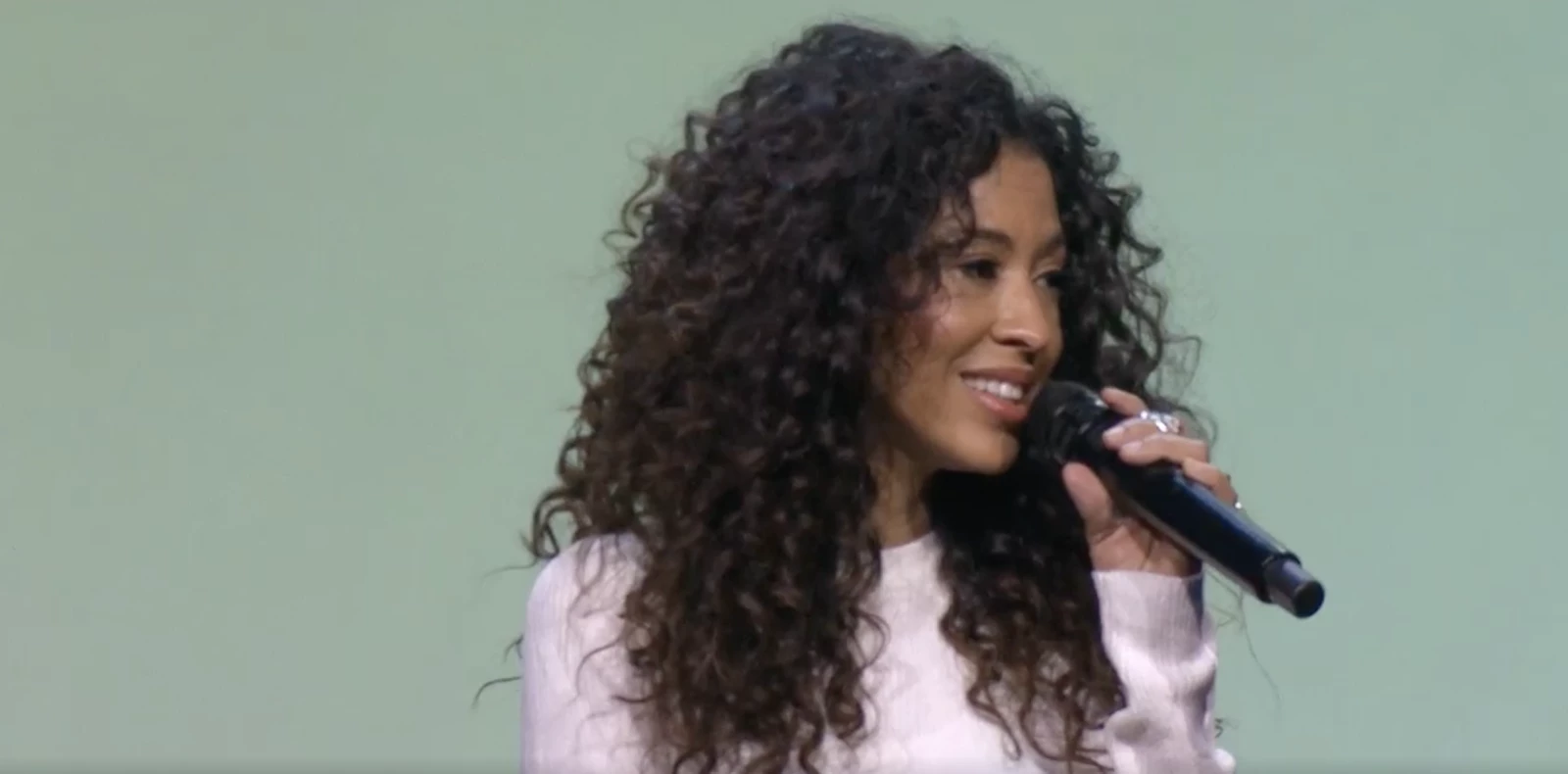 This article was contributed by a local member of The Church of Jesus Christ of Latter-day Saints. The views expressed may not represent the views and positions of The Church of Jesus Christ of Latter-day Saints. For the Church's official site, visit churchofjesuschrist.org.
By Haley Lundberg
***Don't miss Adassa performing with the Temple Hill Symphony on Friday, October 20 and Saturday, October 21, 2023 at Temple Hill in Oakland. Many recognize her as the voice of Dolores from Disney's  Encanto, but her dynamic four-octave vocal range and on-stage charisma will astound and delight audiences of all ages.***
Saturday morning's keynote session of RootsTech 2023 began with a powerful and moving keynote address from actor Sean Astin and ended with a surprise visit and performance from actress, singer, and songwriter Adassa.
Before she hit the stage, Adassa's own family history discovery was showcased in a video filmed at her home in Nashville, Tennessee.
"I come from a Colombian family through and through. … For me family is everything, it's the root of who we are. What we look like, what we love, the music we listen to is influenced by our family," she said in the video.
Adassa shared that her family's knowledge of their own history was very limited. When her teenagers would attend youth activities centered around family history, they would often say, "Mom, we still only have like two names!" Her response was always, "I know, but I don't know what to do!"
Adassa sent the team at FamilySearch her maternal grandmother's baptismal record, and their team of researchers were able to augment that with information about her grandmother's siblings, including a lost brother. From there, they were able to add an entire generation of new family names.
Adassa's father was born and raised in the musical capital of Colombia, and Adassa knew that her paternal grandfather had passed away when her father was very young. FamilySearch was able to provide the baptismal record for her father and her aunt, which included their parents' names, too.
She was overcome with emotion by seeing the names both of her sets of great-grandparents.
"We are all part of a very beautiful tapestry, and when you are missing parts of it, you are missing parts of that mosaic … of who you are."
Read more at ldsliving.com