Jesus, My Savior, virtual Easter Concert by the Temple Hill Choir & Orchestra
The music of Easter lifts and inspires. The message of Jesus's resurrection and atonement is so meaningful to all of us. The Temple Hill Choir and instrumentalists celebrate the Easter season with a virtual concert streaming on the Oakland Temple Hill YouTube channel for all to enjoy on Easter weekend. The music of this year's concert, Jesus, My Savior, helps us to not just celebrate the Savior's gift to us, but also to think about what that meaning is for each of us.
The Temple Hill Choir has been singing at Easter for 22 years, but this year is different for all of us. That global change prompted by mortal illness has us all thinking about who we are and how we live. Last Easter, the Choir's songs were stilled. It turns out that singing is a high-risk activity for spreading coronavirus. The choir did not sing at Easter last year, ending all rehearsals on March 13, 2020. It still might be some time before we sing together in one room, but this year, we will celebrate Easter through song.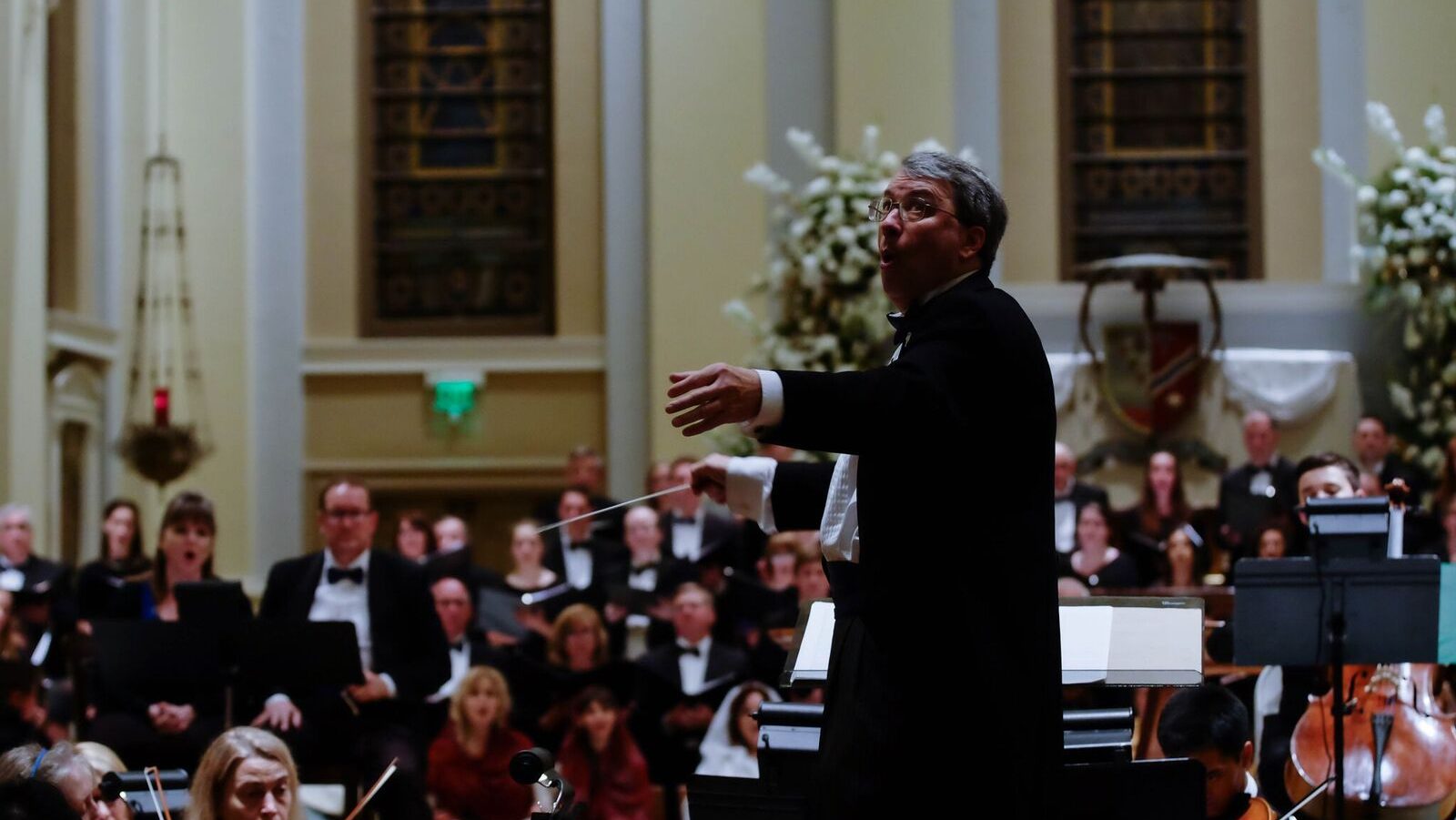 The choir and the wonderful instrumentalists that play with them have spent the time since Easter sharing music together virtually like everyone has interacted this past year. While not together in person, we found the opportunity to share our experiences and lives in our new Zoom-emphasized world. While we could not be with each other, we could still see each other, pray with each other, and sing at the same time (as well as Zoom allows, that is).
The songs we sing are all about the saving grace and gift of life that comes from God through his Son, Jesus Christ. The moment we started singing in January with The Majesty and Glory of Thy Name, our celebration of Easter began. One line says, "Oh what is man that Thou art mindful of him?" We sang from As at the River Jordan, "Just as the dove attended Thee, Grant that Thy spirit comforts me."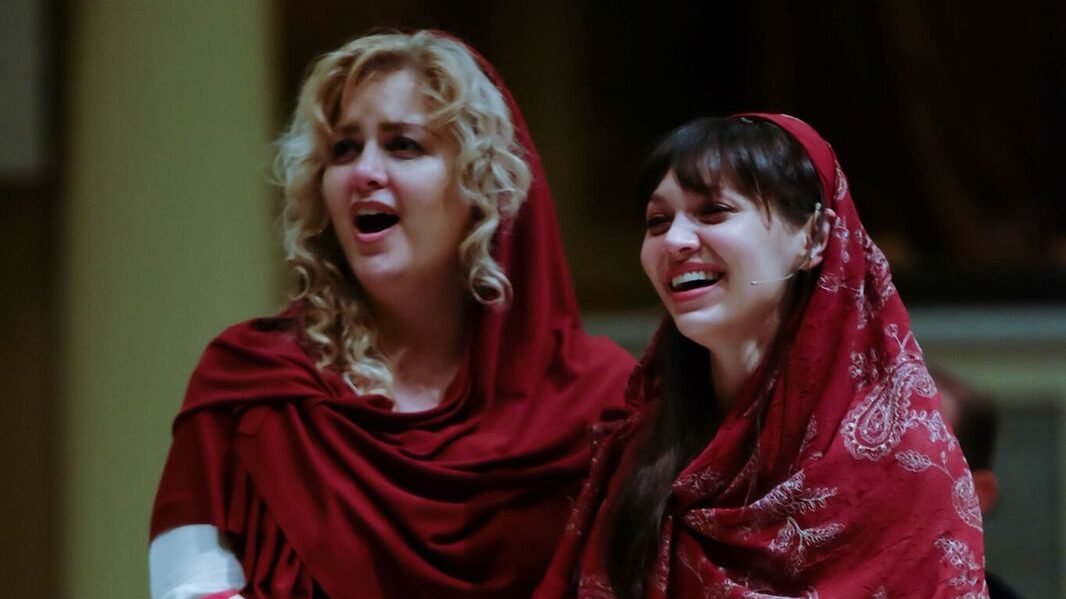 Each song reminded us that there is a path, there is a plan, there is a God, and there can be peace. Lyrics of Reflections: A Gentle Alleluia by Douglas Nolan expressed our thoughts so well as we sang together. "Let the music of forever calm your spirit, ease your mind, as you listen for a whisper from the heart of the Divine."
This Easter, the Temple Hill Choir sings songs of comfort and joy, even though we cannot be together in concert in person. The choir and orchestra have recorded these songs just for this particular Easter. In addition, choir members have selected images that touch our hearts as much as the music.
We see a woman enjoying the beauty of the heavens and the wonder of a small boy at the marks of nail prints in Christ's feet. Daniel Kallman's joyous arrangement of In Thee Is Gladness is accompanied by the pipe organ at the Albany Methodist Church in Oregon, along with video of the beautiful pipes and stained glass in the church. We sing, "In him is gladness, gone is all sadness; He who once was dead is raised," as the sound of the brass and organ soar with the choir's voices.
There are blessings that have come with our past year's experiences. Friends who have moved away from the Bay Area are joining us again. Organist Eric McKirdy plays pipe organ from the Pacific Northwest. Jen Sherwood's beautiful soprano voice is heard from Minnesota. James Gillette sings tenor from Las Vegas. Susan Leatham sends beautiful photographs from Utah—photos she has taken over many years of Lamb of God oratorio concerts when she was the choir's official photographer.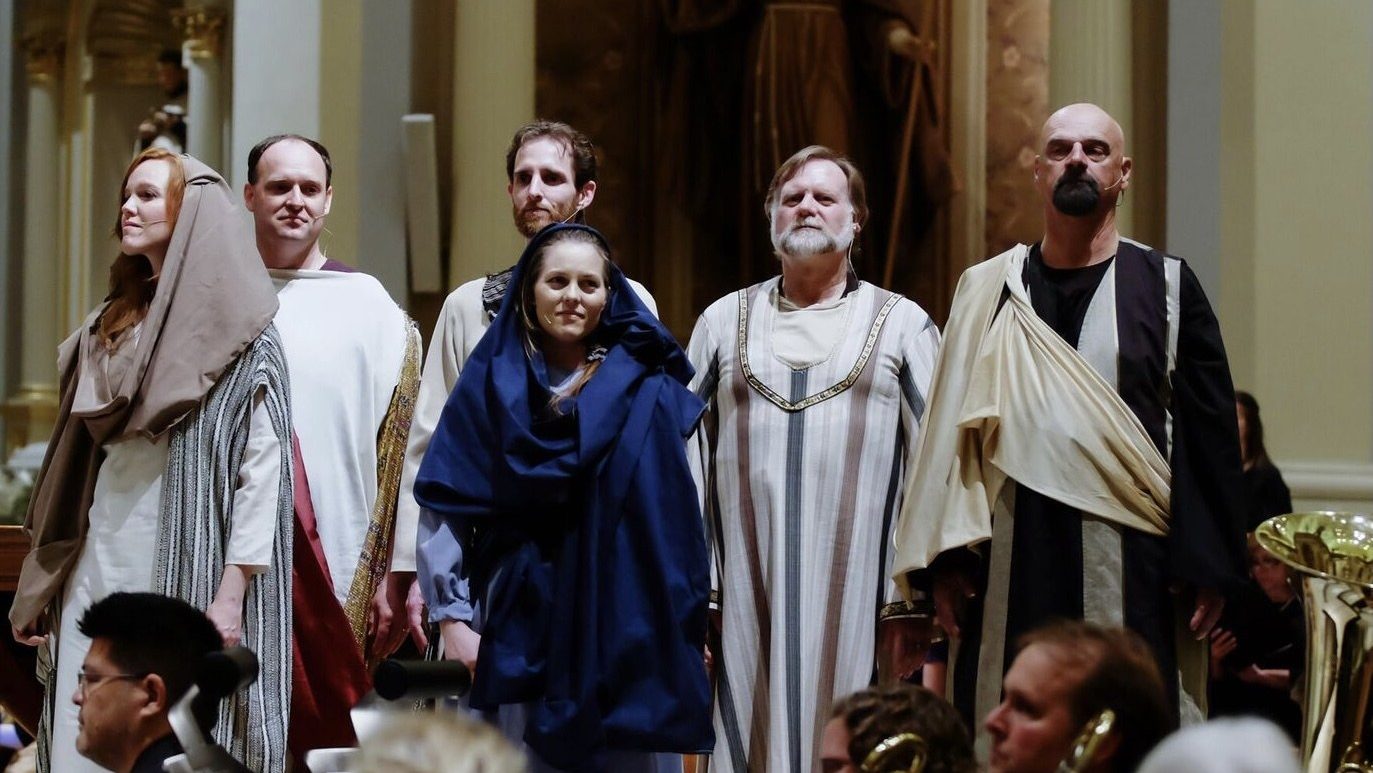 Our virtual concert is pre-recorded and will be streamed on YouTube with members of the choir and orchestra available to comment and answer questions. I remember the couplet from my youth, "Make new friends, but keep the old; New friends are silver, the others gold." We look forward to meeting new friends from around the world who can listen to this beautiful music and see the accompanying images. The virtual concert presents a variety of songs! In addition to those mentioned previously, the choir and orchestra perform songs from Lamb of God, the exciting song of angel's praise Lux: Gloria in Excelsis by Dan Forrest and Baba Yetu¸ the Lord's Prayer in Swahili. Every song celebrates the work of God and the love of the risen Savior of the world. Come watch, enjoy, and celebrate with us.
Times and Dates
Jesus, My Savior, this year's virtual Easter concert by the Temple Hill Choir and members of the Temple Hill Symphony and Messiah orchestras will be presented at the following times and locations. More information can be found about the concert and the choir at TempleHill.org.
Where: Oakland Temple Hill channel on YouTube. Links can be followed from TempleHill.org.
When: Friday, April 2 at 8 p.m.; Saturday, April 3 at 8 p.m.; Easter Sunday, April 4 at 5 p.m. and 7 p.m.
Cost: There is no charge for Temple Hill Choir concerts, which are offered as a gift to the public
Tickets: Not required, but signing-up will provide automatic reminders to you of concert times with links to the Oakland Temple Hill channel. Go to JesusMySavior.eventbrite.com to sign up for reminders.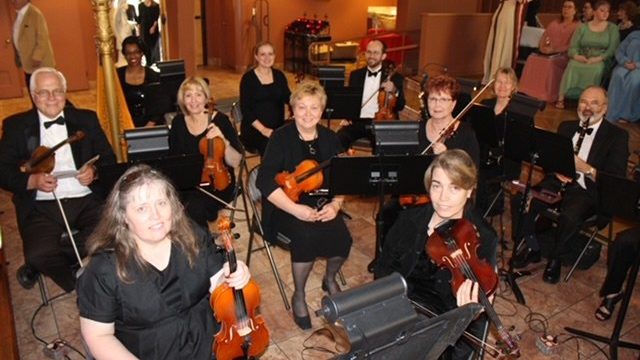 Jesus, My Savior Orchestra
The orchestra members participating in this year's Easter concert are members of the Temple Hill Symphony Orchestra and the Vacaville Messiah Choir and Orchestra. Both are conducted by Jay Trottier. Max Adams assisted with the coordination of instrumentalists. The symphony's next concert is scheduled for October 2021, pending Covid restrictions. The Messiah Choir and Orchestra can be seen in their recorded Messiah concert on the Oakland Temple Hill channel on YouTube.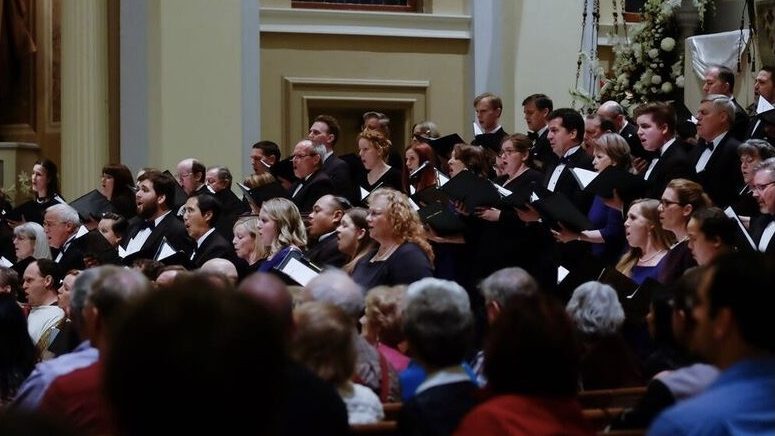 About the Temple Hill Choir
The Temple Hill Choir was founded by Director, Alan Chipman, and Assistant Director, Jennifer Brown, in the summer of 1999. Larry Petersen has been their lead pianist since 2000. The choir performs concerts at the Temple Hill Auditorium, Ward Chapel, and Visitors' Center at Oakland's Temple Hill next to the Oakland Temple of the Church of Jesus Christ of Latter-day Saints. The majority of the choir's singers are members of the Church of Jesus Christ, but the choir is open to and has members from other churches. The choir has always participated in Interfaith concert events, including the Interfaith sponsored Lamb of God oratorios traditionally presented at Easter time on Temple Hill, and at other large churches around the Bay Area.
Jesus, My Savior Easter Concert Staff
Producer and Director: Alan Chipman
Assistant Choir and Technical Director: Jennifer Brown
Sound and Video Engineer: Greg Casper
Assistant Orchestra Director and Symphony Liaison: Max Adams
Pianist: Larry Petersen
Communications: Lissa Werson
Bay Area Communications Director: Debbie Bromley