8 Hands 2 Grands Piano Quartet Christmas Concert

8 Hands 2 Grands Piano Quartet Christmas Concert
8 HANDS 2 GRANDS PIANO QUARTET CHRISTMAS CONCERT
Join us for a masterful performance from 4 gifted pianists and feel the wonder of the season through their amazing music.
Sunday, December 18th at 7:00 PM in the Temple Hill Auditorium.
SPENCER HOLT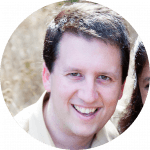 Spencer has studied piano performance throughout grade school, college, and afterwards. He has performed in many settings as a soloist and accompanist for special events, including as the accompanist for the Temple Pageant and as a singer with the Santa Clara Chorale. He grew up in San Jose, served a mission in the Philippines, and returned to San Jose after completing his undergraduate at BYU. He currently lives in San Jose with Rekha, his amazing wife, and two wonderful children, Riya and Vihaan. Professionally, he does finance and accounting for high-growth tech companies. He is thrilled to be performing as part of the Days on Christmas at Temple Hill.
Kathy has played the piano since she was 8 years old.  She has performed in many settings, including audiences in Europe during her Study Abroad in Vienna for Brigham Young University.  She grew up in a musical home with a mother who was a native of Salzburg, Austria, the birthplace of Mozart, where she was introduced to classical music. She has performed on Temple Hill in several performances with the Temple Hill Choir, including the Lamb of God and The Magic of Christmas. She works in Morgan Hill at Anritsu Corporation as an Order Administrator.  Kathy is the mother of 7 children and 15 grandchildren, and lives with her husband Dale in Morgan Hill, CA.  She has performed on Temple Hill as part of the Days of Christmas every year for the past 15 years.  She is excited to be back with a whole new group of talented musicians who will carry on the Christmas tradition.
Elizabeth Bassett grew up in Kaysville, Utah, the second of eight daughters. After graduating from BYU, where she met her husband, Reed, they moved to Morgan Hill, California. They raised four daughters in Morgan Hill. All four are now grown and have coincidentally moved back to the Layton/Kaysville area to be near relatives, and to afford a house. Elizabeth also has the two cutest grandsons in the world there.
Elizabeth works in Development Services for the City of Morgan Hill, where she has been employed for the last 16 years. She loves her job helping people and being a part of the community. Elizabeth's hobbies include reading, walking, riding her exercise bike, and talking to her sisters and daughters on the phone. However, doing face filters with the grandsons on video chat is probably her most favorite activity.
Elizabeth began playing the piano when she was eight. She came home from school one day to find a new piano in the living room. She fell in love with the instrument then and has been playing ever since.  At 14 she was called to be the Primary pianist. She has been an accompanist and soloist since that time. She taught piano for many years.  She plays both the piano and the organ. She has been a ward organist for almost 20 years running.
Karaleen is thrilled to be a part of Eight Hands, Two Grands and sharing the Christmas spirit through music. She has been playing the piano since she was a young girl and loves performing and being able to share the joy of music with others. When she is not playing the piano, Karaleen writes and arranges music for choirs, soloists and instruments. Currently, Karaleen teaches second grade and loves incorporating choral music and musical theater into the school day.