Beethoven Symphony No.6
By Temple Hill Symphony Orchestra, conducted by Jay Trottier.
Help us reach more people who may be interested in performances at Temple Hill, share a review of your experience at tonight's concert.
I am a Child of God
Cybele D'Ambrosio Violinist & Ed Tretriluxana Vocalist
The Edgemont Overture
 lead by guest conductor Max Adams
Romance No. 2 in F
by Soloist Cybele D'Ambrosio
– INTERMISSION –
Symphony No. 6
by Temple Hill Symphony Orchestra
About Beethoven's Symphony No. 6
The popularity of Symphony No. 6 is doubtless due in part to the vividness of its evocation of nature. Beethoven offered explicit clues to the extra-musical meanings of the five movements, but he also emphasized that the symphony constituted "more the expression of feeling than painting", and the picturesque touches – birdsong and rippling water in the second movement, thunder and torrential rain in the fourth, shepherds' pipes in the finale – should not be allowed to divert all our attention from the sheer musical skill shown here by a great composer at the peak of his powers.
In strong contrast with the sudden thematic jabs and cataclysms of its predecessor in the Fifth Symphony, the first movement of the Sixth proceeds in broad, sustained paragraphs, cumulative rather than histrionically convulsive in effect.  These grand stretches of music tend to be repeated several times at different pitches, like the changing vistas of a countryside scene, say, from varying angles as we climb a hill.
Such is the inner strength of these quiet processes that it is surprising to note, in retrospect, how lightly most of the symphony is scored.  Beethoven, indeed, marshals his orchestral forces with unfailing care for the long line of the work.  In the first two movements, apart from the regular woodwinds (and with the embellishment of two muted solo cellos in the Scene by the brook), the strings are reinforced only by the horns.  To these modest resources, even the lusty peasants' dance of the third movement adds no more than a pair of trumpets.  It is not until the Storm requires them that piccolo, trombones, and timpani make their delayed and thus highly dramatic appearance in the symphony; and of these additions, only the trombones (this time for solemn rather than vehement purposes) are retained in the concluding Shepherds' hymn.
Jay Trottier, Music Director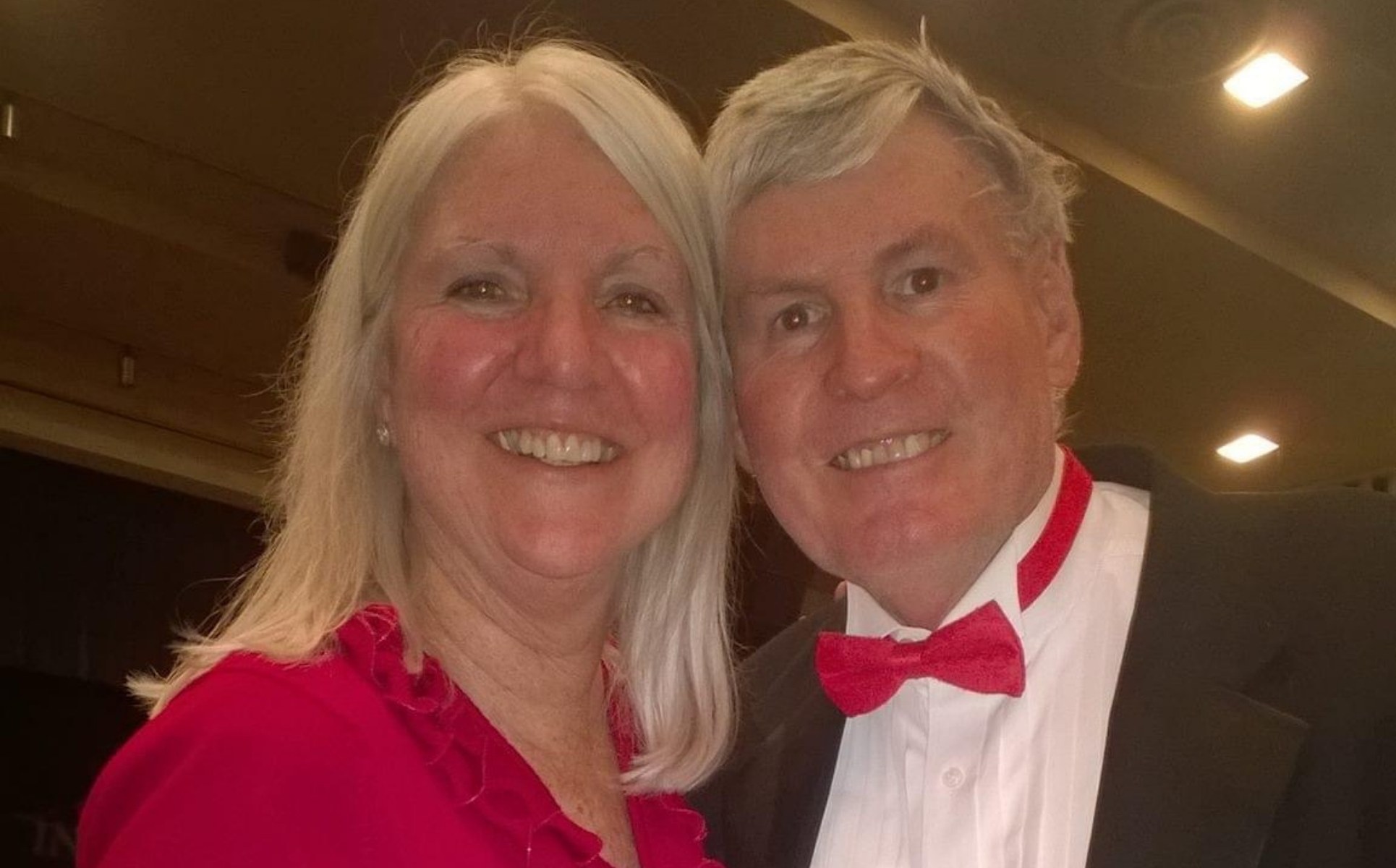 One only needs a brief conversation or a snippet of rehearsal to recognize Jay's overwhelming passion for music. Influenced by his mother who sang in the Tabernacle Choir at Temple Square, he began piano lessons at the age of eight and pursued clarinet and oboe in high school and college. He exercised his vocal cords as Captain von Trapp in The Sound of Music and Professor Henry Higgins in My Fair Lady, as well as serving as music director of The Music Man in community productions. Jay founded and conducted the Solano Community Symphony 30 years ago, and began directing the Temple Hill Symphony Orchestra in 2012. Though he has been instructed by Robert Lenz, assistant director of the Utah Symphony, and Denis de Coteau, director of the San Francisco Ballet, his greatest teacher has been his heart – he simply feels music!
Jay and his wife Becky are parents of four children, and live in Fairfield, California.
Cybele D'Ambrosio, Soloist
A native of Berkeley, Cybele Stevenson D'Ambrosio began her violin studies at age five and holds Bachelor's and Master's degrees in Music Performance from Brigham Young University and Mills College. She later lived in Italy for seven years where she taught violin and chamber music at the Academia Musicale Mediterranea in Leporano. She now teaches strings and orchestra at the Berkeley Rose Waldorf School and runs her own private teaching studio. She enjoys performing with both professional and non-professional orchestras and composes music for her students and other small ensembles. She recently collaborated with the Central Works Theater Company to compose, arrange and perform the musical score for their production of "The Yellow Wallpaper." She currently serves as the Solo Competition Chair of the San Francisco section of the American String Teachers Association and was honored to receive their national Kudos award in 2015. She lives in Berkeley with her husband Max, and their four children.
Max Adams, Guest Conductor
As a kid, Max Adams got the autograph of his favorite cello icon, Yo-yo Ma. Ever since then he has been hooked on classical music. Although his primary instrument is the cello (see if you can spot him playing!), he has been working to expand hi musical horizons into conducting an orchestra instead of just playing in it. Studying under Maestro Trottier, he recently helped conduct Handel's Messiah and he makes his Beethoven debut tonight with the Egmont Overture.
Temple Hill Symphony Orchestra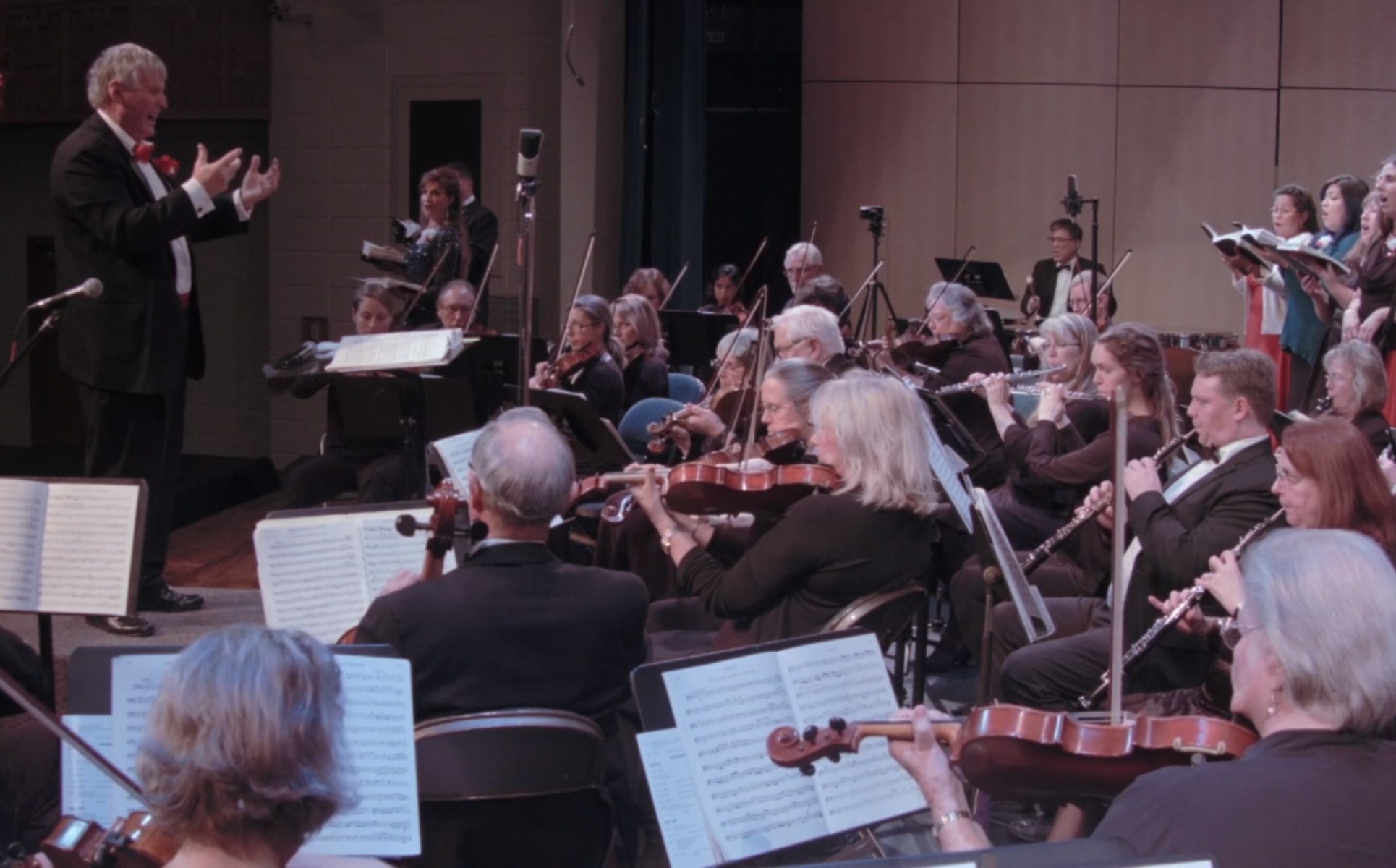 Violin I
Cybele D'Ambrosio,
Concertmistress
Peggy Jellinghausen,
Assoc. Concertmistress
Douglas Morrison
Carson Gale
Keita Moriwaki
Miki Nakamura
Violin II
Spencer Larsen*
Sophie Koval
Trevor Barrus
Sheri Wall
Helen Duncan
Ed Walker
Viola
Liz Hare
Cello
Max Adams*
Mary Asnicar
Paulina Langarcia
Bass
Tim Neff
Flute
Leslie Thatcher*
Cyndi Chancellor
OBOE
Barbara Hodgkinson*
Eric Hagen
CLARINET
Ron Jarvis*
Kathy York
BASSOON
Michael Stern*
Catherine Tracy
FRENCH HORN
Ross Gershenson*
Sally Johnson
Robert Satterford
Daniel Bao
TRUMPET
John Escalera*
John-David Minjares
TROMBONE
Dave Downer*
Megan Kennedy
TIMPANI
New
PERSONNEL MANAGER
Max Adams
OPERATIONS MANAGER
Dave Downer
LIBRARIAN
Linda Pedersen
*Principal
Audio –  Grant Huberty
Lighting – Dan Ellefson
Technical Manager – Harold Waters
Michael Linney – President
Max Adams – Treasurer
Robert Dellenbach – Secretary
Daren Blonski
Alan Chipman
David Downer
Peggy Jellinghausen
James Nearon
Jay Trottier
Support Temple Hill Music
Help us keep the music alive on Temple Hill! Your contribution helps us continue providing concerts filled with your favorite music to the Bay Area community. How you can help:
Sponsor an Artist
Sponsor a Chair
Include the Orchestra in your Will
Donate at the concert or by mail*
Come play with us!
*To make a tax-deductible donation, make your check payable to THSO and drop it in the donation box in the foyer or mail to:
Temple Hill Symphony Orchestra,
P.O. Box 1861, Orinda, CA 94563.
Phone: 510-903-9252; Email: [email protected]
Temple Hill Symphony Orchestra Inc. is a 501(c)(3) tax exempt non-profit organization.